People Helping People is our quarterly newsletter focusing on financial topics and news that is most important to our members.
Annual Meeting
You're invited! Our Annual Meeting will be held Thursday, April 20, 2023 at Firefighters Union Hall (6005 Grover St., Omaha, NE). Doors open at 5 p.m. Heavy hors d'oeuvres and dessert bar will be served from 5-6 p.m. The business meeting will start at 5:35 p.m. New board members will be voted on at the meeting.
RESERVE THE DATE! Call (402) 492-9100 to make your reservation.
Board of Directors Welcome
Get to know our latest Board Members: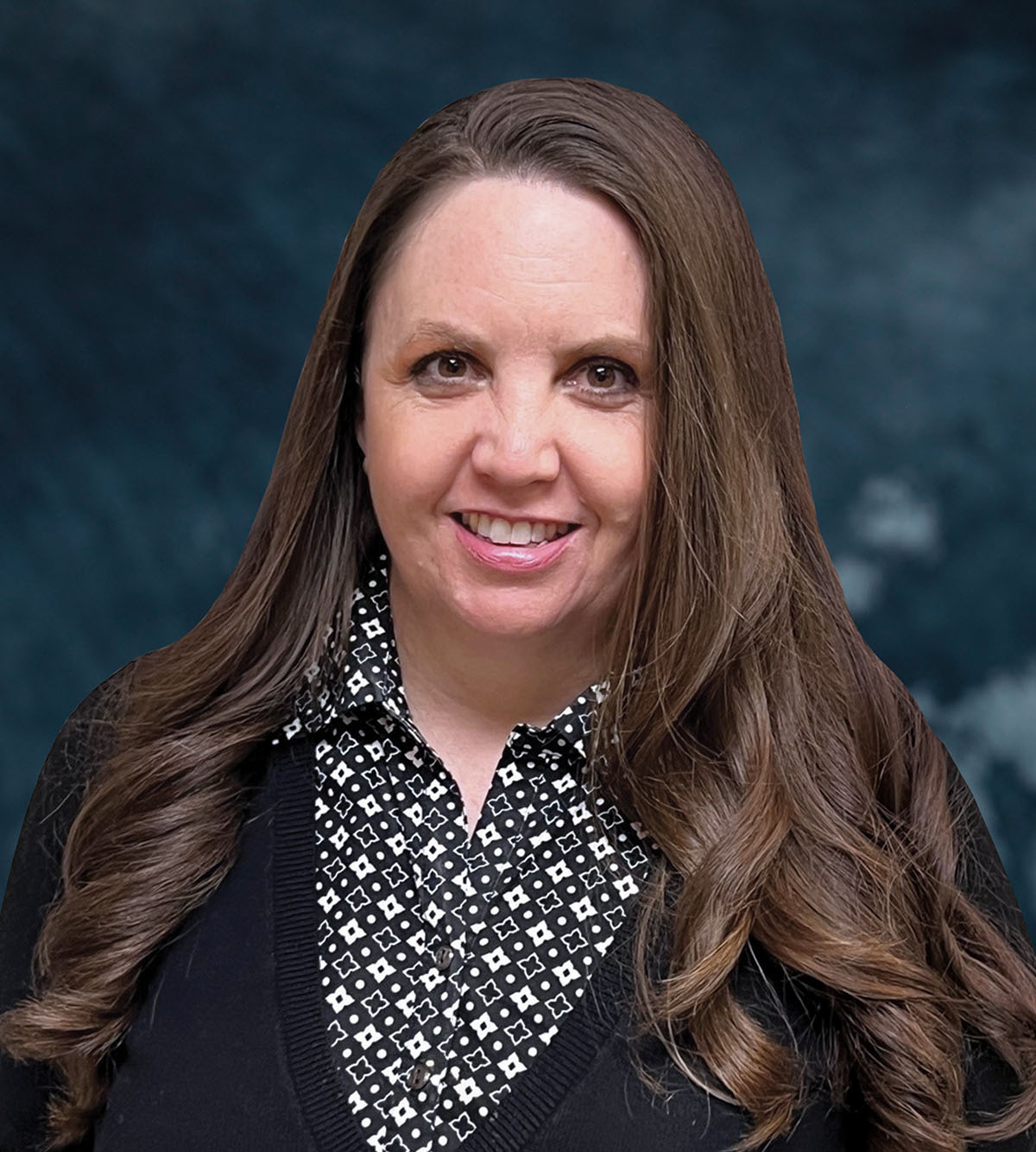 Regina Belik, Supervisory Committee Member, Serving since 2022
Regina Belik was appointed to our Supervisory Committee in May 2022, after the retirement of Jeff Campbell, when Karen Fisher moved to the Board of Directors. Regina obtained her Bachelor of Science in Nursing degree in 1996 and has served in the nursing field since 1995.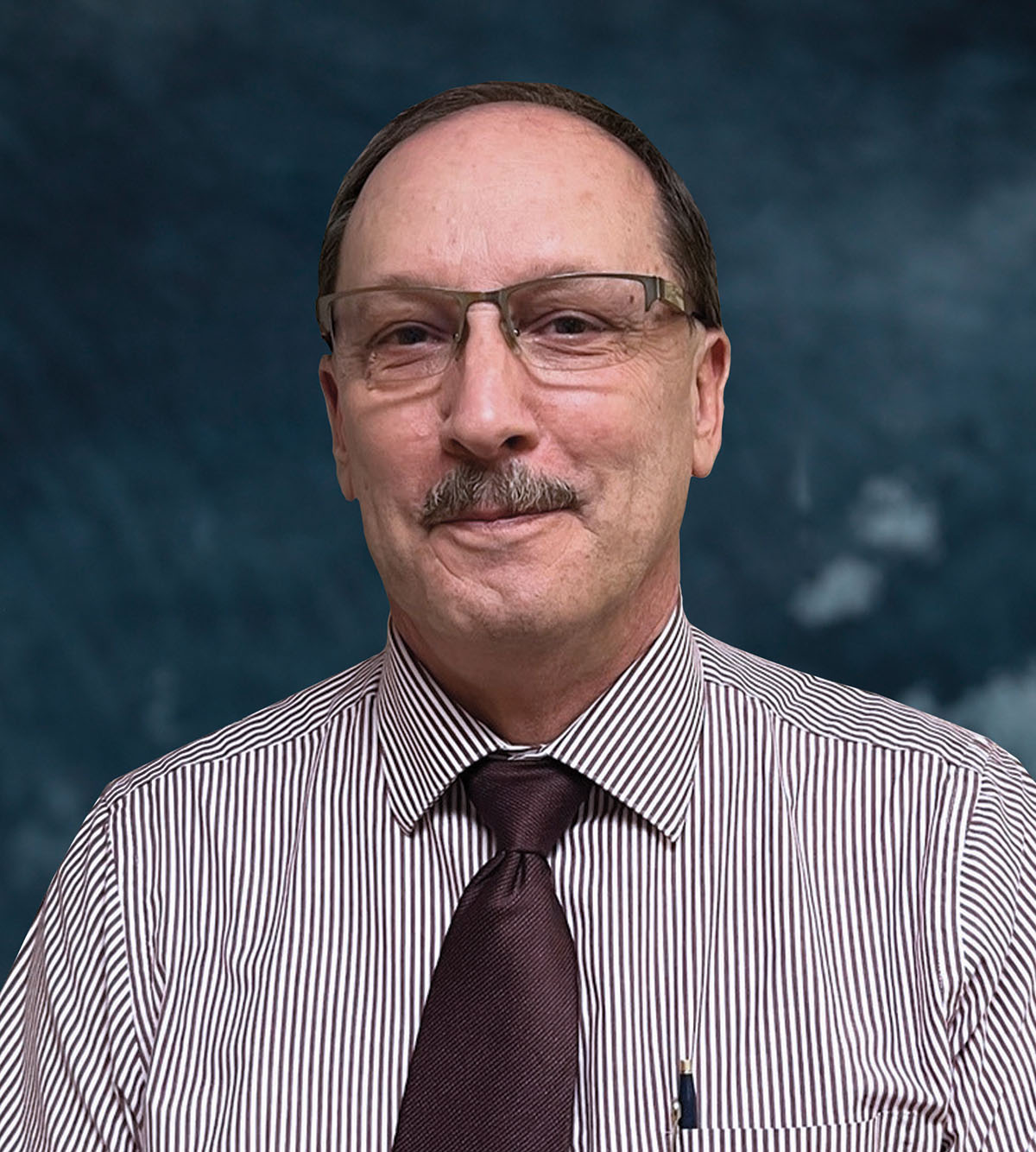 Paul Collett Jr, Board Member, since 2023
Paul Collett, Jr was appointed to our Board of Directors in January 2023, after Cynthia Sherman retired in December 2022. Paul has worked in the medical field as a Supervisor and Compliance Officer in biomedical electronics and engineering since 1983. Paul has been a long-time volunteer having previously served on the Board and as Board Chair for Greater Omaha Federal Credit Union prior to it merging with First Nebraska CU in 2015.
Protecting Your Loved Ones from Elder Fraud
By GreenPath Financial Wellness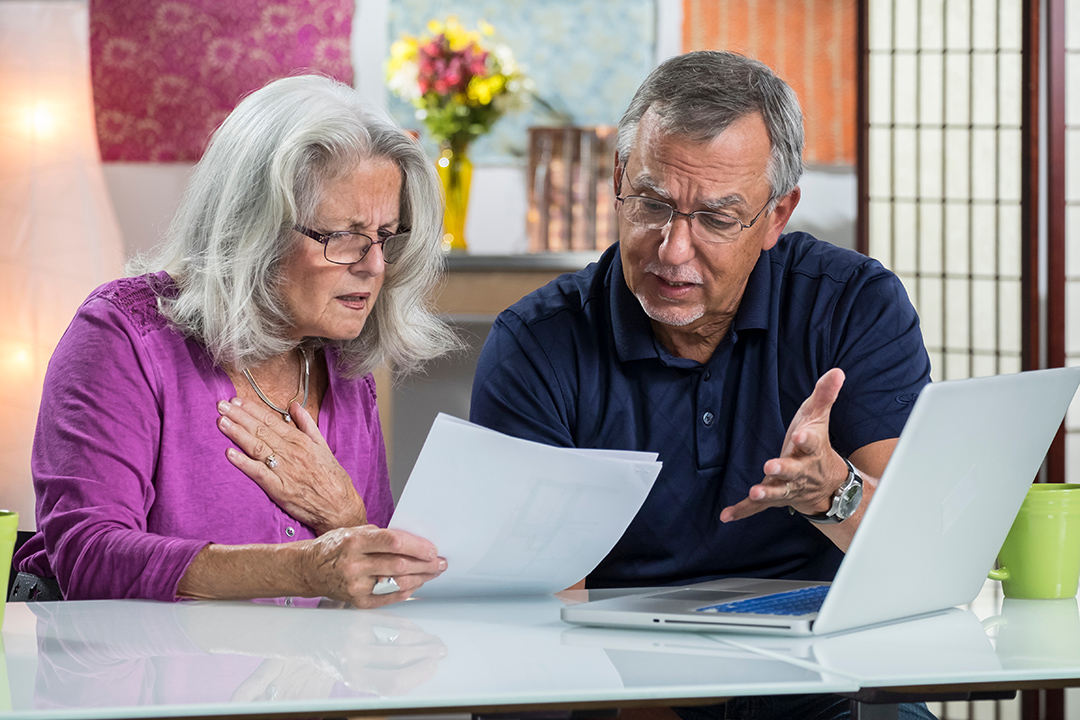 Phyllis Wiseberg, a 90-year-old widow lost $20,000 when cybercriminals withdrew the money from her account. Her story from 2022, shared by the National Council on Aging, is devastating, but unfortunately not uncommon. Financial exploitation is a reality many seniors face, especially in the age of online scams. Here are actions you can take to help financially safeguard your loved ones.
The article answers two questions: What can I do to prevent elder fraud? And What can I do if elder fraud has occurred?
show more
What can I do to prevent elder fraud?
Communicate. In a post-pandemic world, it's easy to lose touch, but maintaining communication is key. Remind your loved ones to avoid disclosing personal financial details via email, phone, or text. Sign them up for the National Do Not Call Registry and have a candid conversation about the most common scams targeting seniors.
Designate trusted contacts. Connect with their financial institution for information on adding a trusted contact (or a view-only user) to their account — this is someone who can be contacted if there are questionable transactions taking place or if they can't be reached. This is a safer alternative to a joint account which allows someone to withdraw funds directly.
Monitor accounts. Vigilance is easier with tech support. Set up online tools designed to detect suspicious transactions, fraud, and identity theft. Some programs will walk you through reporting and recouping any losses that have occurred.
Appoint financial power of attorney. If your loved one becomes incapacitated, it's crucial they be financially safeguarded.Bypass the standard power-of-attorney form and enlist the help of a lawyer to customize the form according to their needs, whether it's filing taxes or managing property. Free and low-cost options are available through Eldercare Locator.
Vet caregivers. If you're seeking aid for healthcare or home management, hire someone through a bonded agency that utilizes a rigorous screening process. Be vigilant during the post-hire period as well—requesting updates regularly and observing in-person when possible.
What can I do if elder fraud has occurred?
Alert financial institutions. Contact their bank, credit union, or wire transfer service to request a cancellation or reversal of any fraudulent transactions if possible. At minimum they can actively monitor their accounts. You can also alert the Social Security Administration and the major credit bureaus (Experian, TransUnion, Equifax) to limit damage incurred from instances of identity theft.
Report abuse. If you suspect your loved one is being exploited, report it to your local Adult Protective Services agency (which may have a different name depending on where they live.). APS connects to social service programs advocating on behalf of older and disabled adults who need assistance. You can also report abuse to their local District Attorney's office and request they prosecute the responsible party. If the fraud involved an online scam, report it to the Federal Trade Commission or the U.S. Postal Inspection Service (for mail scams.)
Offer support. Victims of financial exploitation often experience deep shame or grief. Be patient as they process their emotions and be vocal in your support while you help navigate next steps. Proactive gestures — like running errands or planning family events — can minimize stress.
Create a game plan. Consider setting up regular family meetings to address budgeting, bill payments, or any lingering financial concerns moving forward. GreenPath Financial Wellness offers worksheets and guides that can help get you started.
This article is shared by our partners at GreenPath Financial Wellness, a trusted national non-profit.
show less
Accessing Your Money While On Vacation

If you're planning a vacation, you'll want to know the best ways to access money from your account while you're out-of-town. Here are some handy tips, along with a printable card that you can put in your wallet or save as a screenshot on your phone.
show more
Before you leave:
We recommend that you let First Nebraska know when you're traveling out-of-state so we know your FNCU Debit or Credit Card transactions were most likely authorized by you. With our automatic fraud watch, they may otherwise be flagged as potential fraud.
Consider using a pre-paid Visa Travel Card when traveling. One advantage is that if it's lost or stolen, your account isstill secure.

Travel cards can be purchased from any FNCU branch, and loaded with the amount you specify – between $100 and $5,000.

Use it to make purchases anywhere Visa is accepted (worldwide), to withdraw funds at an ATM, or to process a cash advance.

Once the balance on the card has been exhausted, the card can reloaded up until it's expiration date.

Don't have Online Banking and our Mobile app? – We recommend that you enroll before your trip, as it provides an easy way to pay bills, check your balances, deposit a check (Mobile app only), transfer funds, etc. Give us a call if you'd like us to help you set it up.
During your trip:
If your Debit or Credit Card is lost or stolen, call First Nebraska immediately at (866) 299-3350, during or after business hours.
Use ATMs to access your account information, transfer funds, and get cash– If you use Allpoint or CO-OP ATMs, they are surcharge free.* There are more than 85,000 across the U.S. Find an ATM.
Use Shared Branching to make a deposit or withdrawal, transfer funds, get official checks, check your balance, make loan payments, or get your statement printed** – There are 5,600 participating credit unions in the U.S.! Find a Shared Branching location.
Use Phone Banking. Call (531) 600-6797 anytime, anywhere! (great if you don't have access to the internet.) For ease of use, here's the guide.
If traveling overseas:
In certain countries, Online Banking may not be available. Please download and use our Mobile App instead.
Take Flat Savvy on vacation, to the Zoo, to see the Sandhill Crane migration, to other countries, or anywhere! Stop by a Branch to get yours today! Then email your photo to marketing@firstnebraska.org.
To see where Savvy has gone, check out our map.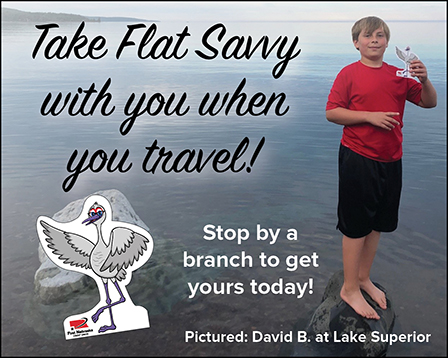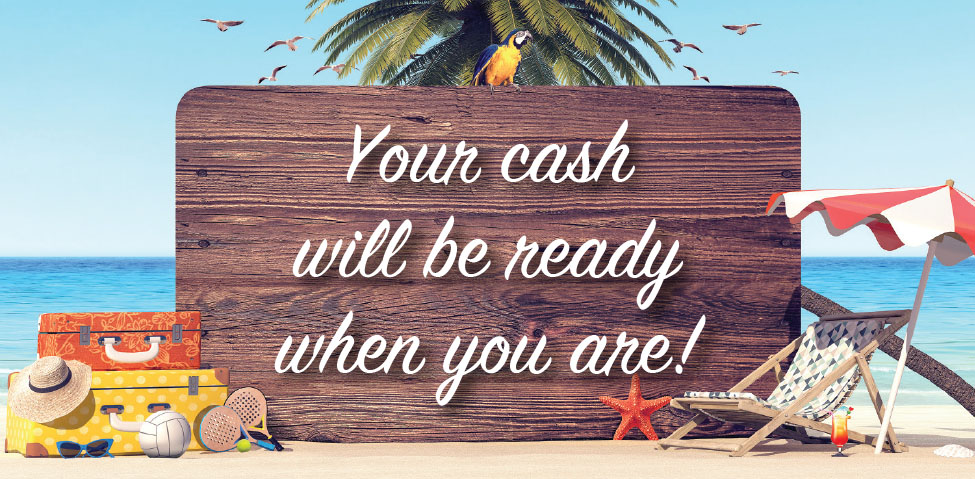 ** Only your credit union can place or remove a hold from your account. Additional services may be available, but not at all locations, and fees may apply. For more information, visit https://firstnebraska.org/shared-branching/
* For each non-FNCU branch ATM transaction over four, per account, per month, an ATM Transaction Fee of $2.50 will be assessed. Other bank, credit union, and ATM operators' surcharges may apply. The Premier Checking Account includes unlimited free ATM transactions, even if it's not a Allpoint or CO-OP ATM. However, other bank, credit union, and ATM operators' surcharges may apply.
show less
Did You Know?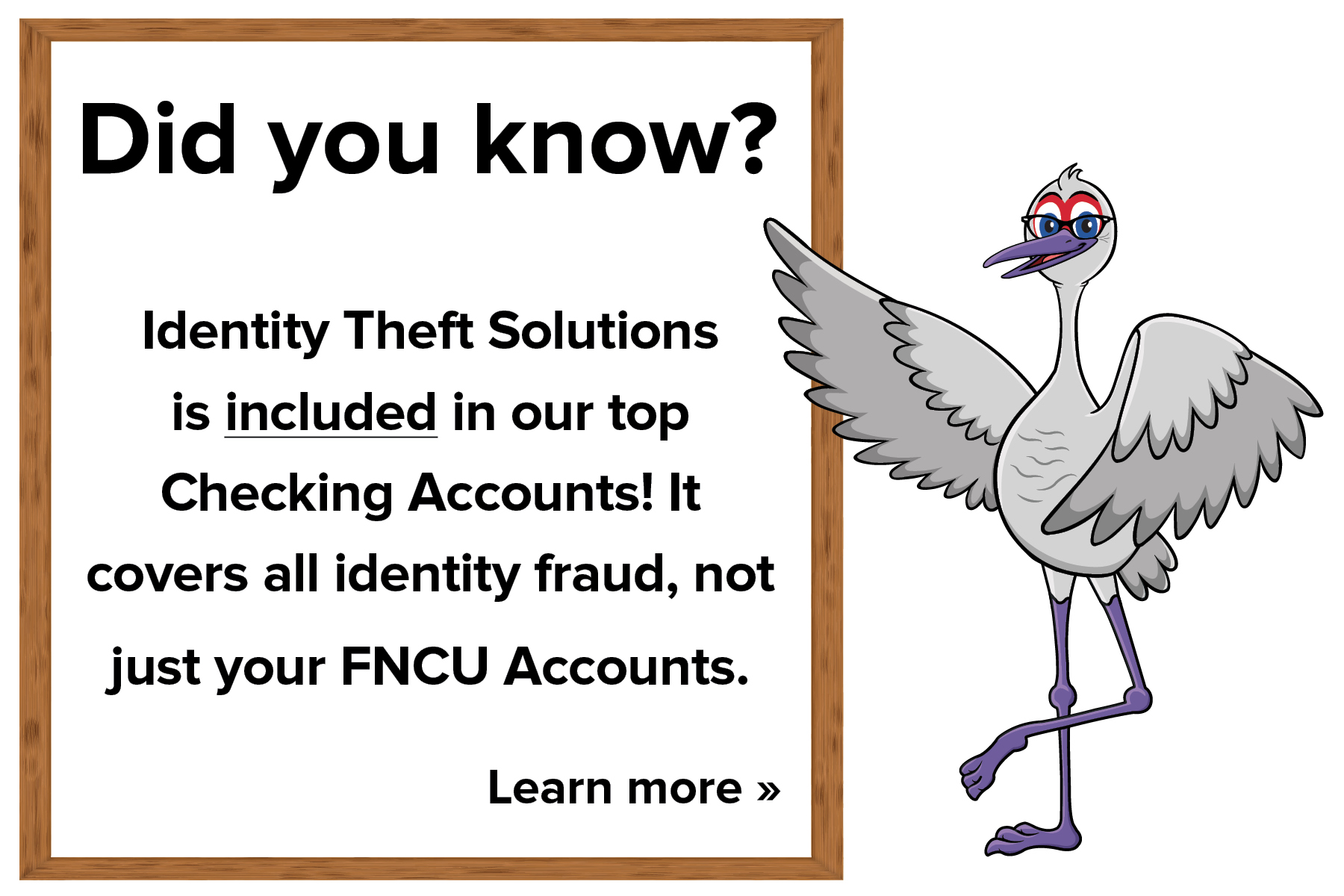 Savvy's Birthday – April 5
Celebrate Savvy's Birthday with us! Visit our Facebook page to see our Savvy giveaway, and get details on how to enter to win! Contest runs April 5-8, 2023.
Employee Recognition
Employee Promotions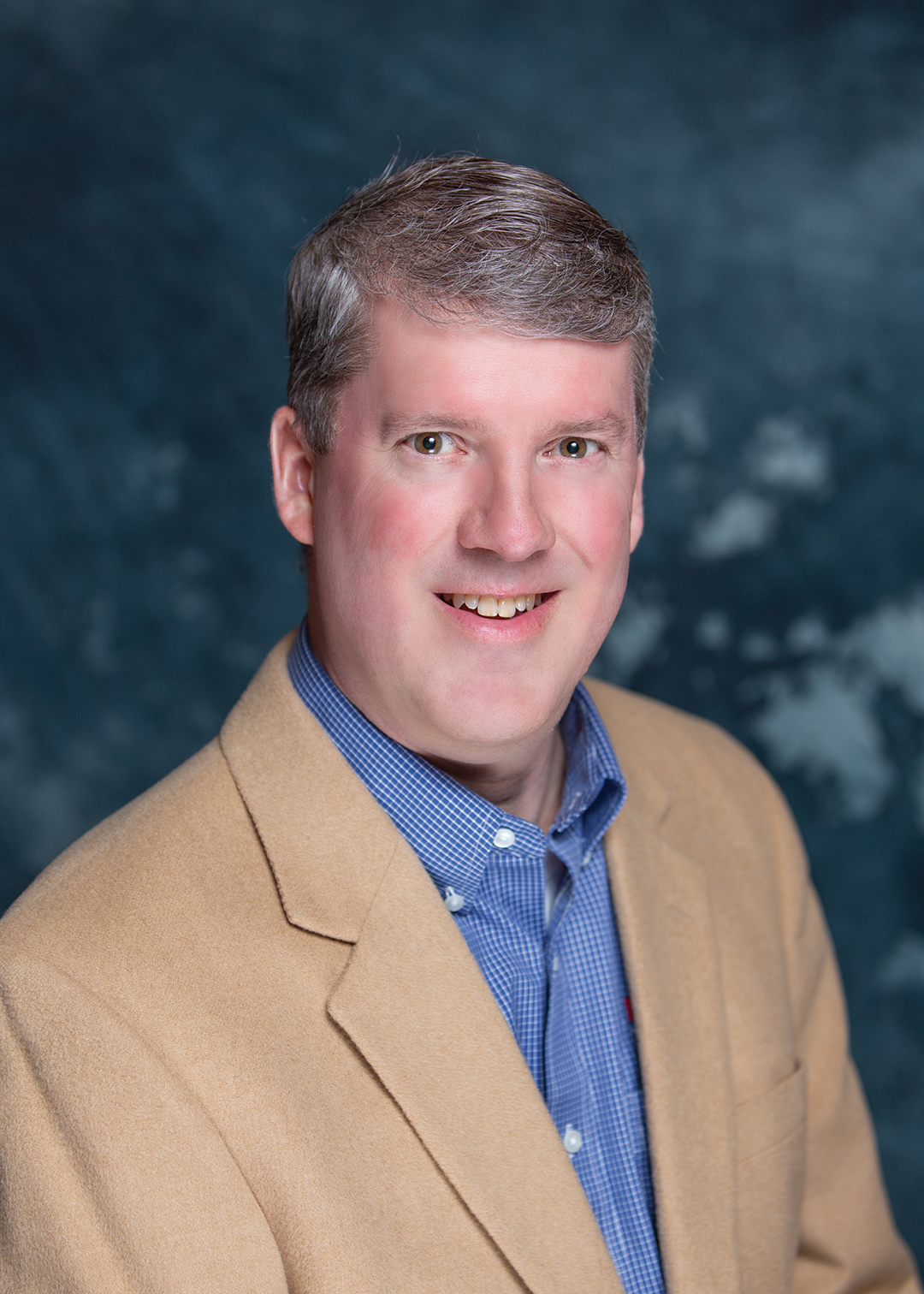 Congrats to Dale Kovar!
Promoted to Executive Vice President
1/2023 – Dale has been in the banking industry for over 30 years. He received his undergraduate degree from UNL and his MBA from UNO. He grew up on a farm in Nebraska and currently lives in rural Washington County with his wife of 24 years. He enjoys working on his acreage, watching golf and the Huskers (volleyball & football). He is the past president of his church's men's group non-profit organization that is involved with many charities in and around Blair. Fun fact, he designed his current home and contracted to build it in 2008 after the economic collapse.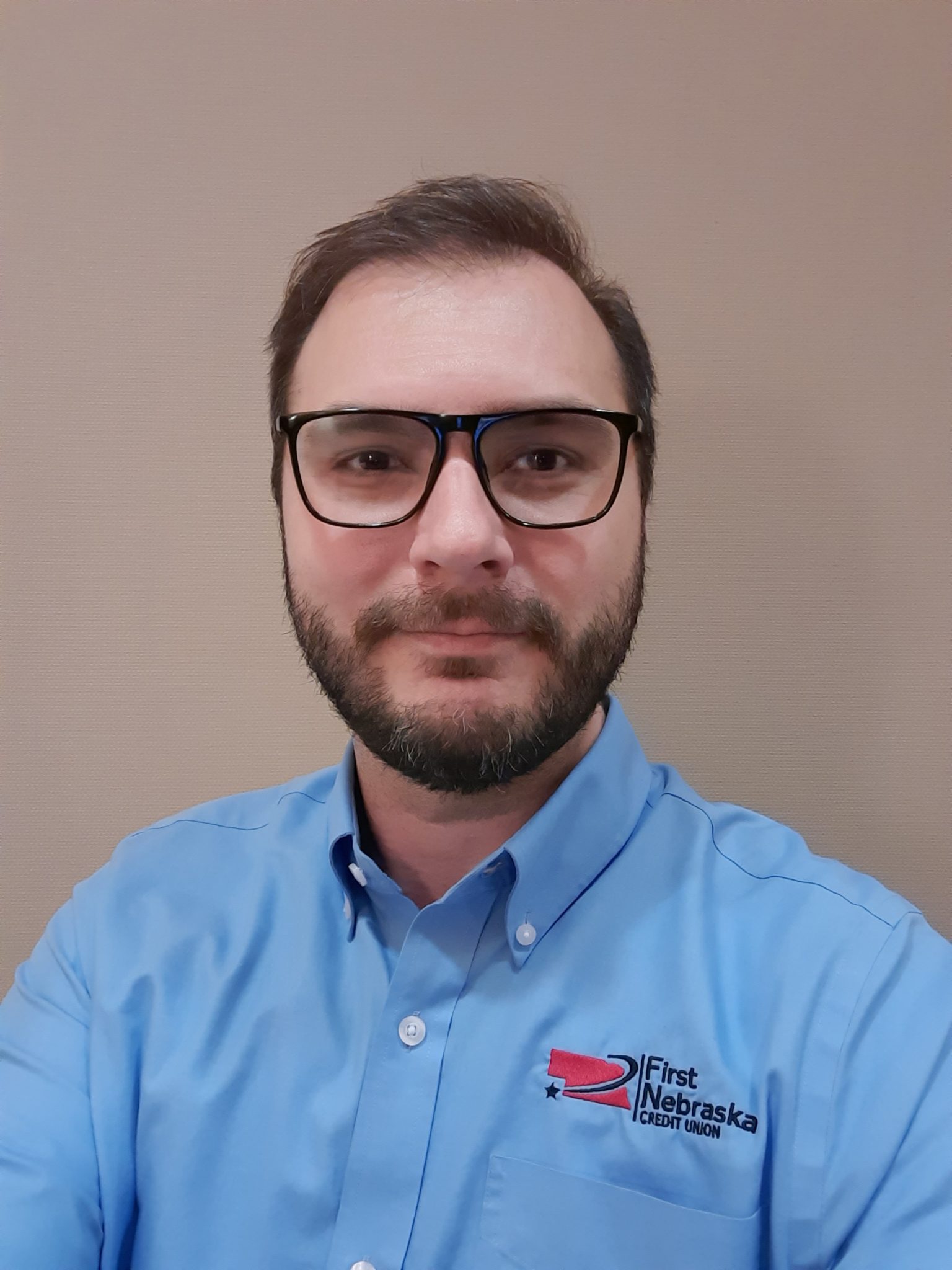 Congrats to Steven Thorne!
Promoted to Assistant Vice President of Lending Operations
1/23 – Steven started his financial career while he was in high school, working as a traveling teller in the Chicagoland area. After coming to Nebraska for college, he worked for a few national banks before joining First Nebraska Credit Union. During his financial career, he has been a Teller, Financial Services Specialists, Loan Officer, Mortgage Loan Officer, and now our VP of Lending Operations.

Steven is an avid Chicago Cubs fan through thick and thin, and one of the highlights of his life was watching them win the 2016 World Series. He hopes to be able to see that again in his lifetime!
Employee Anniversaries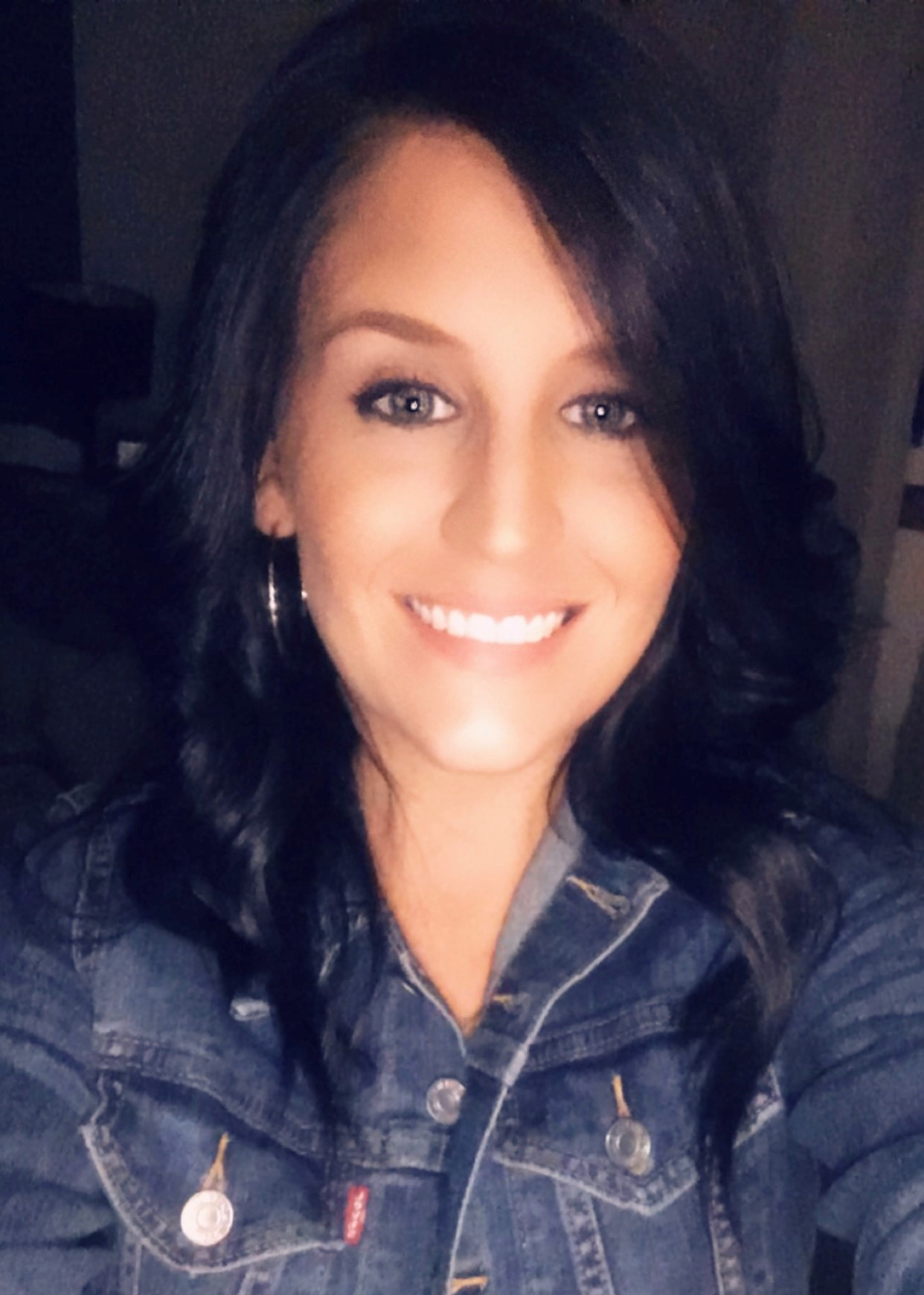 Alicia Bleyenberg
Celebrating 15 years with FNCU! Senior Deposit Operations Specialist
2/23 – Congratulations, Alicia!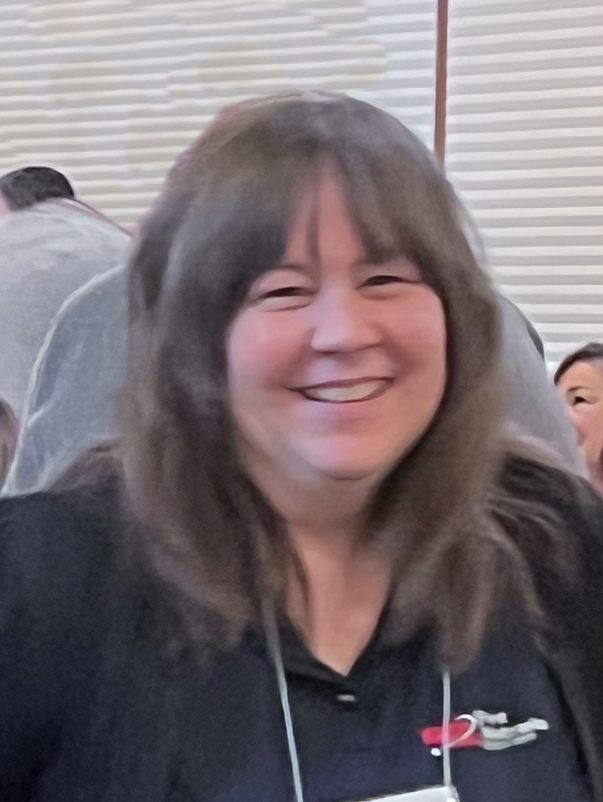 Debbie Whitaker
Celebrating 30 years with FNCU! Financial Service Specialist
2/23 – Congratulations, Debbie!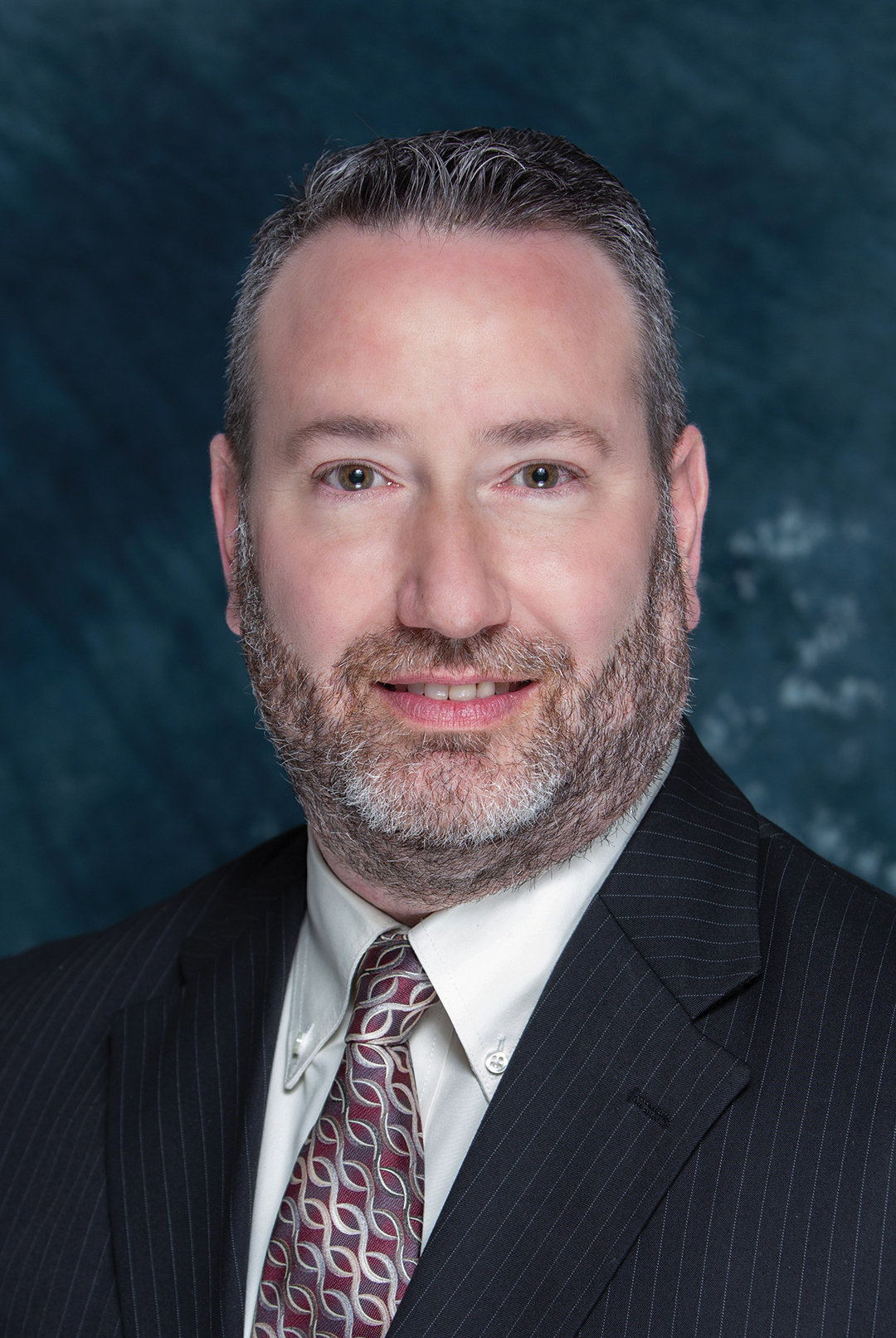 Rich Sullinger Jr.
Celebrating 5 years with FNCU! Vice President of Lending
2/23 – Rich has been in the financial industry for 29 years and is our Vice President of Lending. He loves helping our members by finding the right lending solutions for them.

Rich has been married to Kristi for 29 years and has 2 sons, Noah and Ben. Rich enjoys Fishing, bowling, and spending time at his home in Milan, NH. Rich is pretty good at bowling too! He has bowled 3 perfect games (300), which is 12 strikes in a row and his name is listed in the Bowling Hall of Fame in St Louis, MO.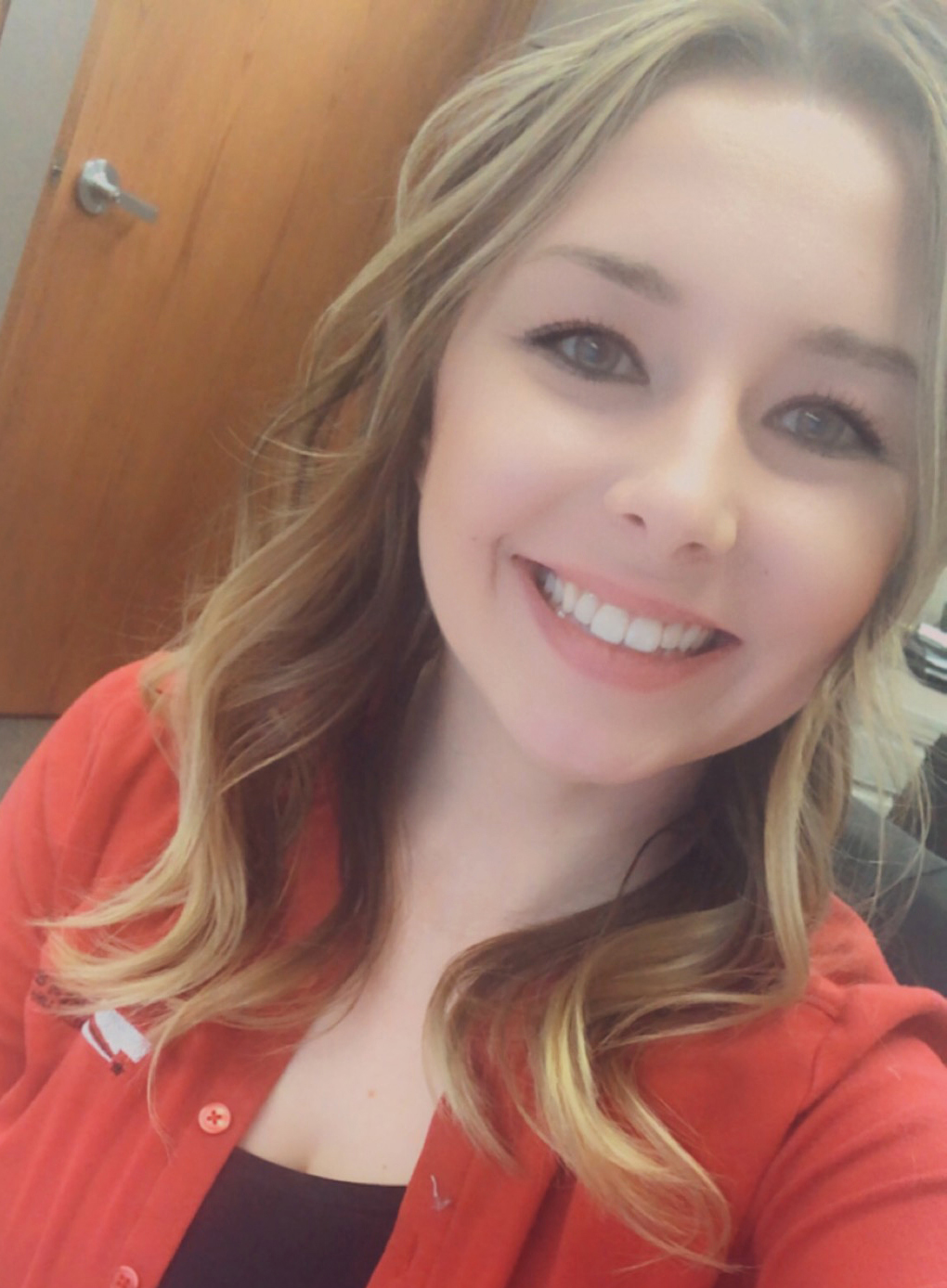 Heather Kornbluh
Celebrating 5 years with FNCU! Senior Lending Coordinator
3/23 – Heather started at FNCU as a teller, then moved to Consumer Lending Coordinator. She was then promoted to Senior Lending Coordinator in 2020, and as part of the promotion she also learned the Real Estate side of lending to assist the department.
She is happily married to Ari (almost 2 years), and they have two cats, Max and Gracie, and a bearded dragon named Ducky.
Heather said most of her free time goes to reading or playing video games. She also enjoys anything artsy and puzzles! As a couple, they like trying new foods and restaurants, so that is something they do often, especially when they travel.
Professionally, she looks forward to learning more about the different roles in the lending department, along with expanding her knowledge in other areas of the credit union. One of her biggest life goals is to travel more, especially to other countries. She has done a lot of traveling within the U.S., but has never left the country. Heather hopes to change that in the next few years.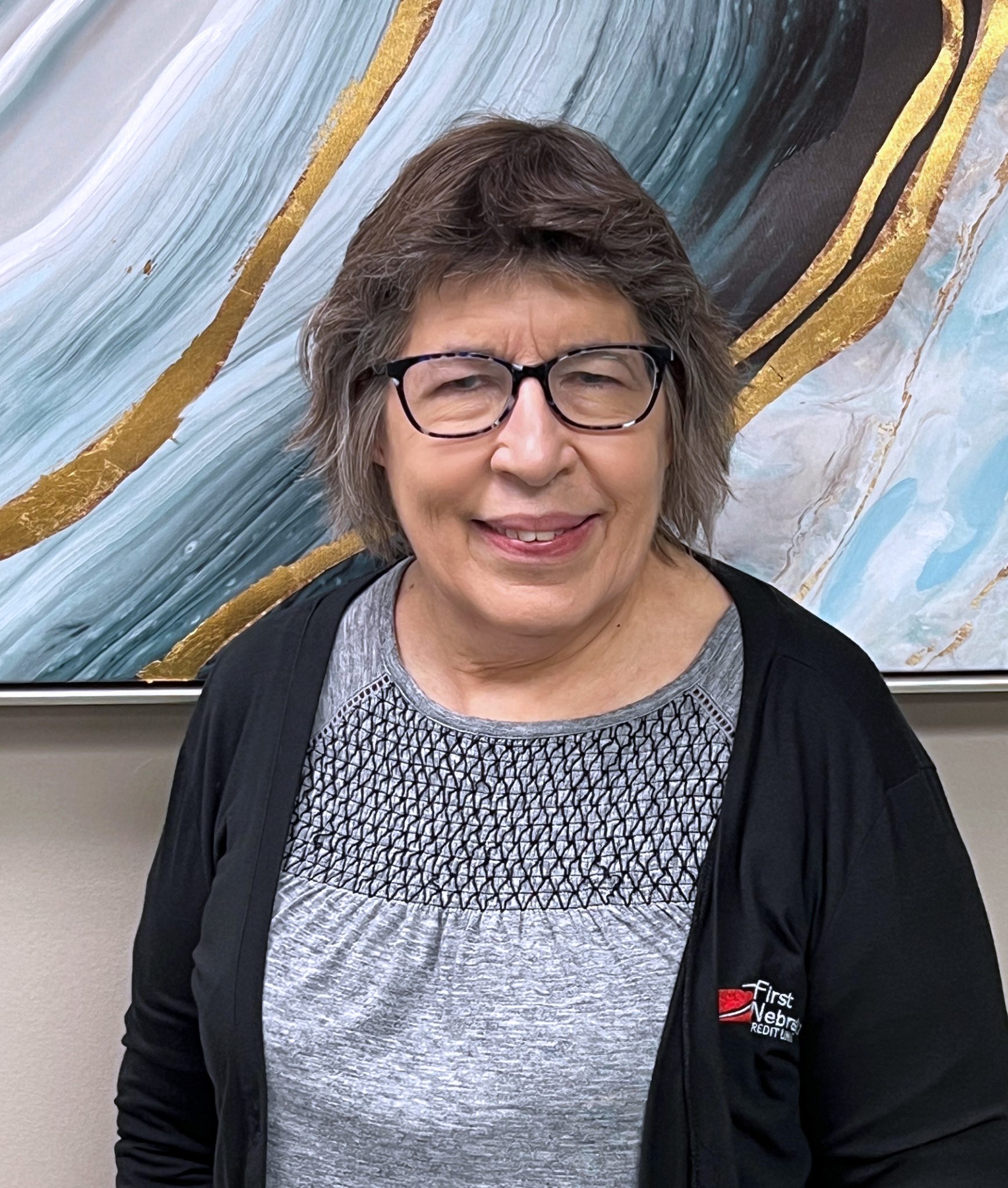 Karen Thode
Celebrating 15 years with FNCU! Consumer Loan Servicer
3/23 – When Karen started her career with First Nebraska Credit Union, processing was two people in a file room. Fifteen years later, she is a Consumer Loan Servicer and part of an award-winning team who support all post-closing loan activities for members and staff.
Faith and family are the cornerstones of Karen's life. She is blessed to have been married to Joseph for thirty-four years; their son, Lucas, and crazy cat, Jinx complete their family. She also enjoys reading, traveling and all kinds of music.
She takes great pride in solving member issues and being a strong resource for staff. She hopes to continue doing so for years to come.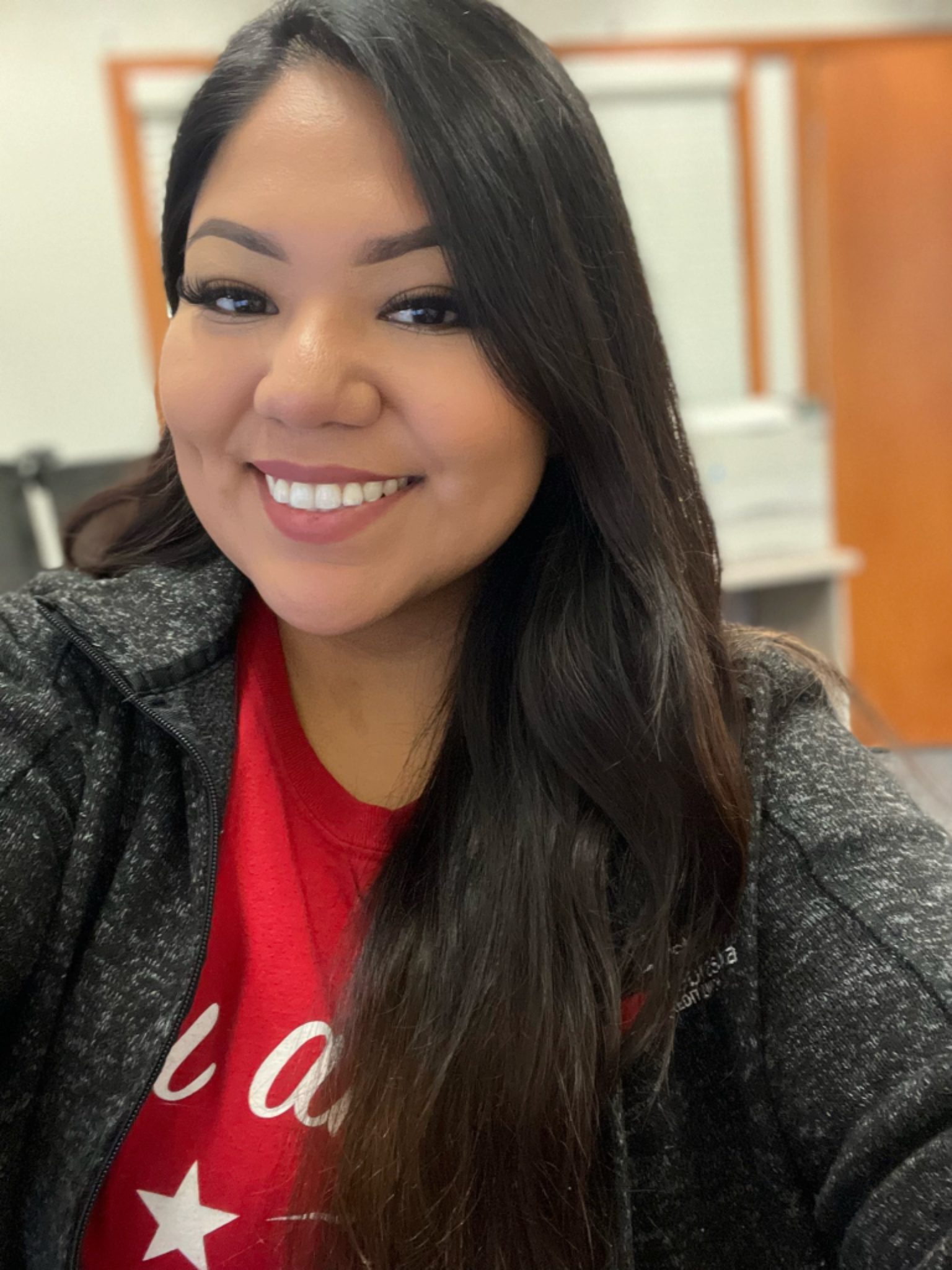 Yesenia Reyna
Celebrating 5 years with FNCU! Collector
3/23 – Yesenia has been with FNCU for 5 years. She started as a Financial Service Specialist, then moved into her current role, as Collector. I have been in the financial industry for 7 years!
She has a daughter named Yasleen and two fur babies who keep me busy. She enjoys spending time with her family, and she is looking forward to taking a vacation this year, hoping for California! Something interesting about Yesi, is that she loves to bake in her free time.
Employee Appreciation Day Winners
We celebrated Employee Appreciation Day (March 3) by spreading some kindness to five of our Select Employee Group employees.
We asked our partner companies to nominate employees, then we randomly drew 5 winners from all the entries!
At each company, we surprised the winning employee with a $50 Visa gift card and some goodies:
Julie B. – USDA NRCS
Nathan S. – Council Bluffs Schools Foundation
Gretchen K. – Papillion La Vista Community Schools
Chris R. – Mueller Recreational Products
Jay B. – Krieser Drywall & Insulation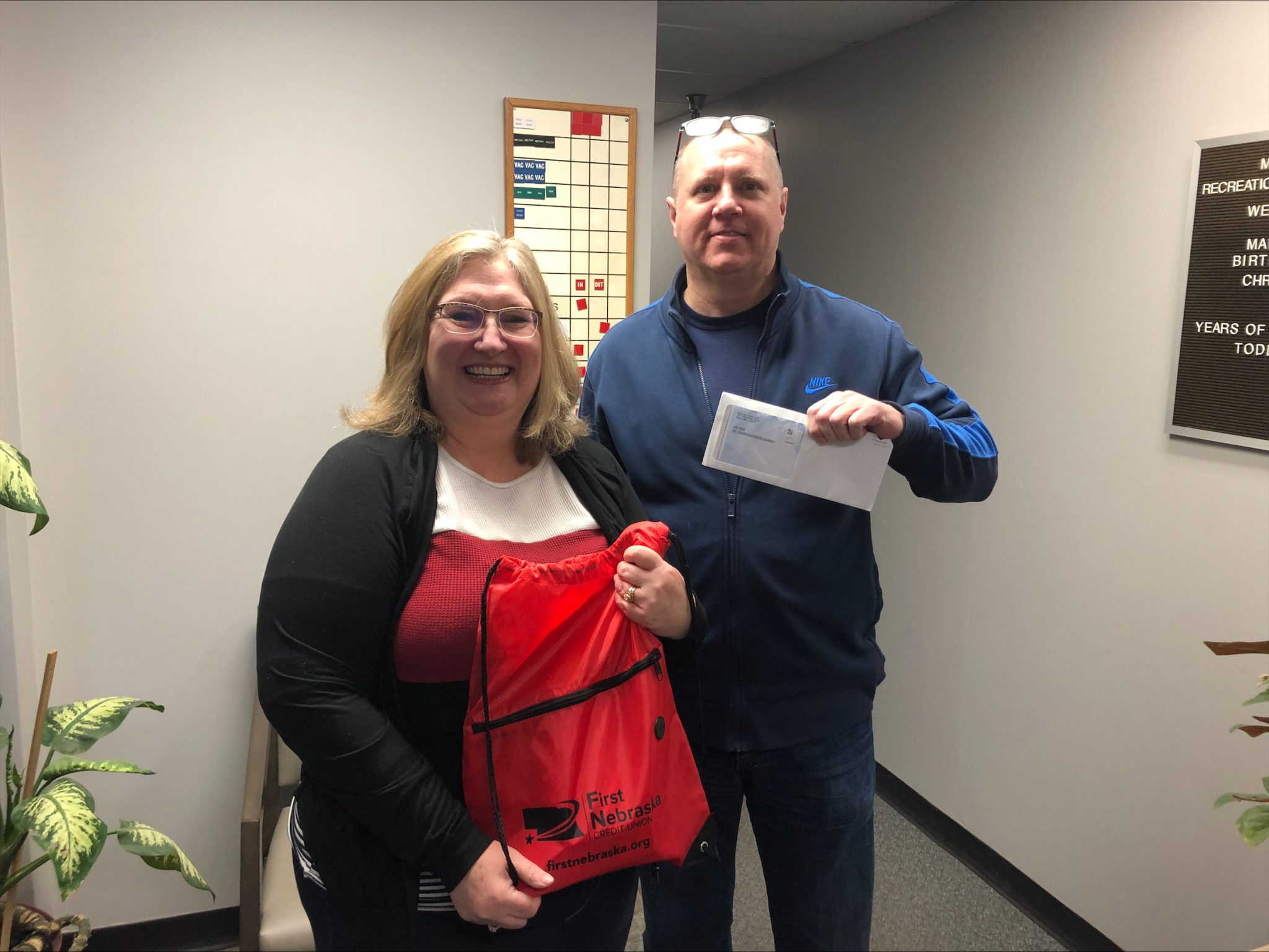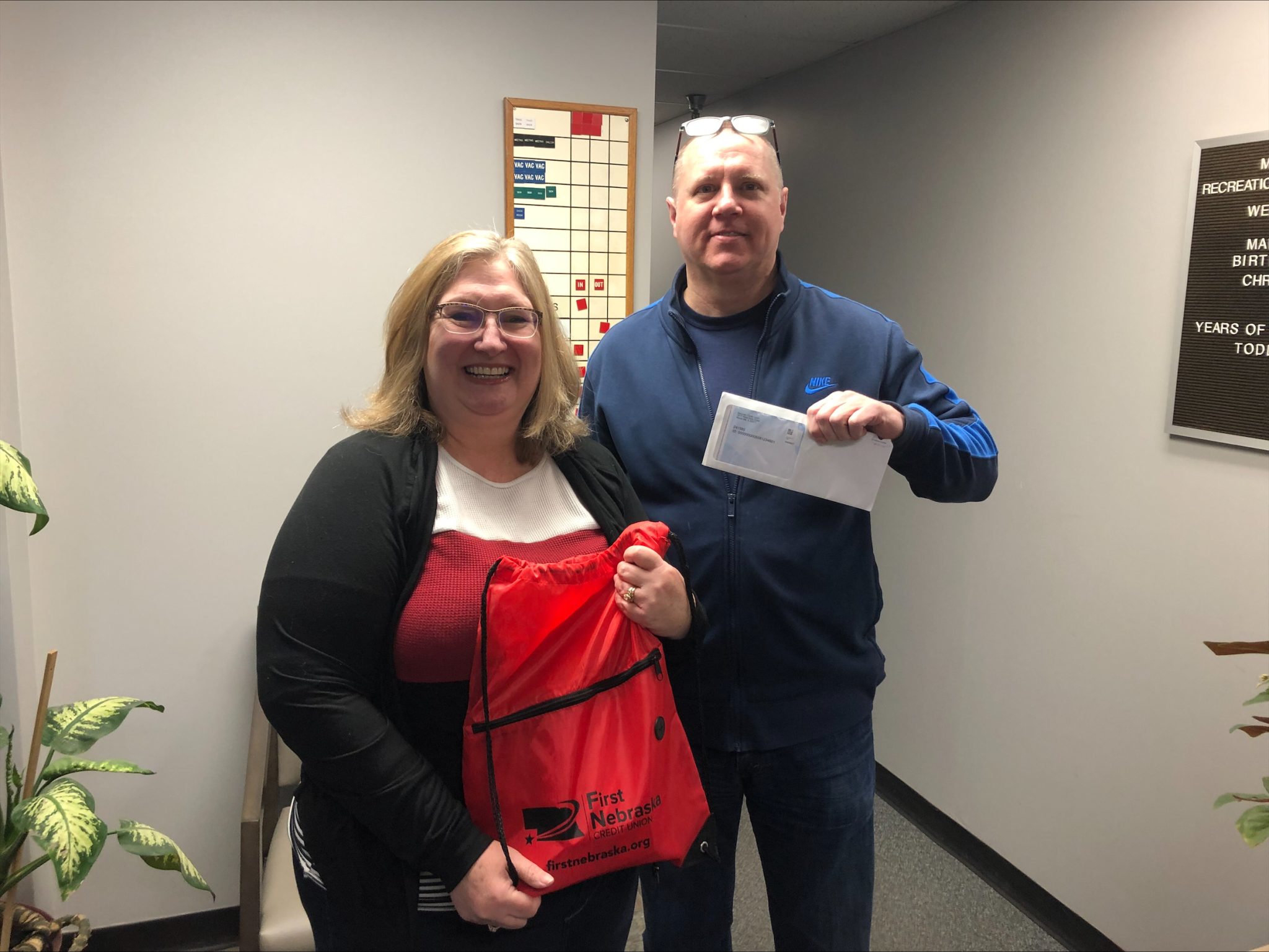 Chris R. – Mueller Recreational Products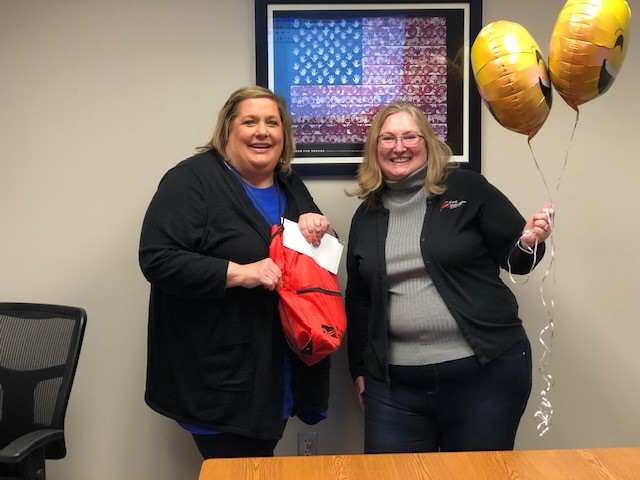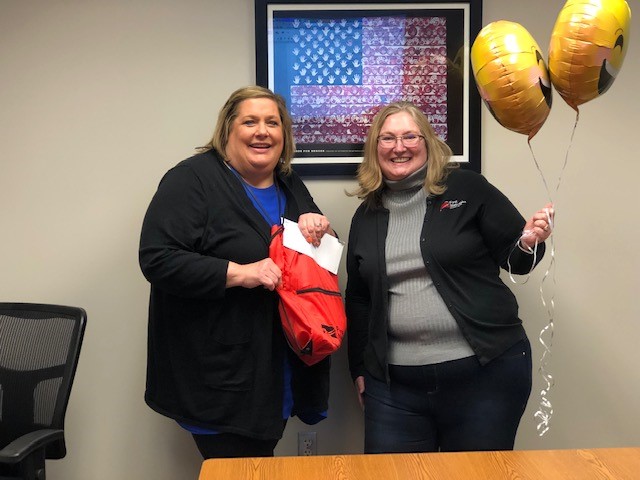 Gretchen K. – Papillion La Vista Community Schools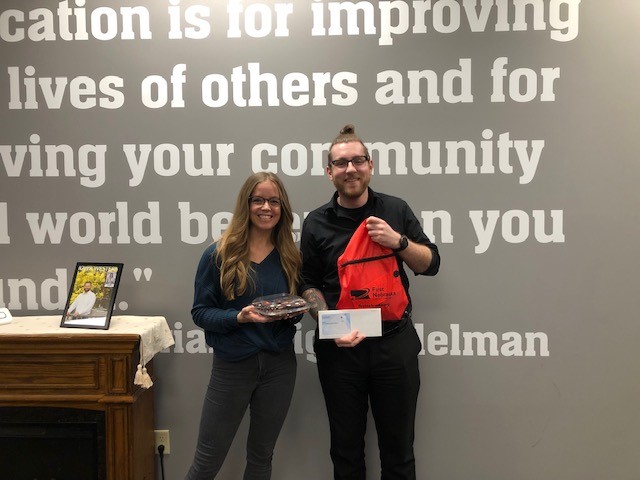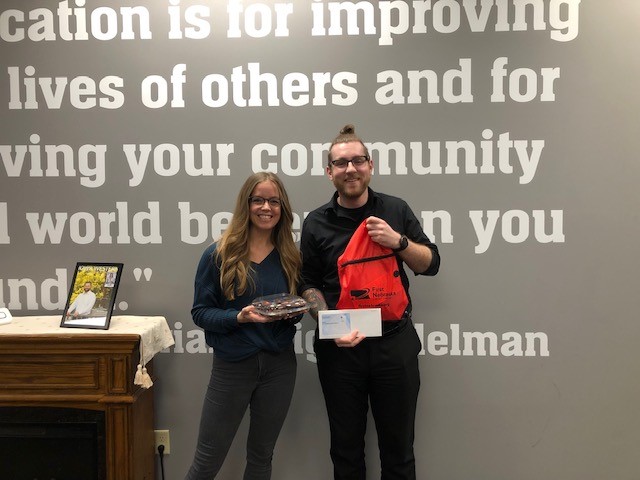 Nathan S. – Council Bluffs Schools Foundation
What our members are saying
I have been a member of FNCU for over 35 years. Every person I have worked with in all the different departments has always been outstanding. Very friendly and always helpful. I recommend FNCU to everyone who is searching for a great financial institution for all your banking needs.
– Debra C.
What our staff is saying
Everyone at FNCU is so kind and helpful, and we strive to keep our workplace culture strong and healthy. We are a family, and we look out for each other.
Staff is encouraged to always be learning and growing in their position, and we have many opportunities to do so throughout the year. I would recommend working here if you want your voice to be heard, if you want to work in a friendly and healthy environment, and if you want to enjoy coming to work each day.
– Rachel T.
Closed for the Holidays
Memorial Day
Monday, May 29
Juneteenth (Freedom Day)
Monday, June 19
Independence Day
Tuesday, July 4