Celebrate employee recognitions with us, such as new management, team members, retirements and anniversaries.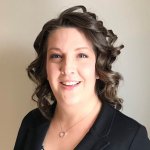 Amber C Pounds
Promoted to Assistant Vice President of Operations
2/2/21 – Amber has been with First Nebraska Credit Union for almost 18 years. She originally started as a part time teller and has held many positions over the years, most recently as the Deposit Operations Director. Originally from a small town in western Nebraska, she relocated to the Omaha metro area nearly 20 years ago and currently resides in Blair. She has been married 4 ½ years to her husband and best friend. They enjoy spending time together with family and friends. She is looking forward to expanding her knowledge and having the opportunity to work closer with another amazing team within the organization.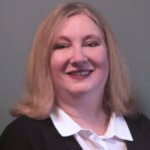 Charity Helter
Elected President for Lincoln Credit Association
2/10/21 – Charity, our Business Development Manager, has been elected President for the Lincoln Credit Association, for the ensuing 2021-2022 term. The Lincoln Credit Association (LCA) is a non-profit professional organization. The organization addresses itself to credit industry-wide issues and problems while educating its members as well as the community on various financial-related topics. Their mission is to promote financial literacy in our community and beyond.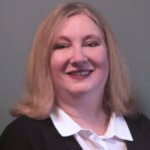 Charity Helter
Promoted to Business Development Manager
10/6/20 – Charity has been with the credit union for 13 years and has accepted a new position at FNCU, as the Business Development Manager, where she will work closely with our Select Employee Groups. She is transitioning out of her prior position as Senior Branch Manager at both Lincoln branches. She has been in the financial industry for 22 years.

She has lived in Lincoln most of her life, married and has 3 children and 2 grandchildren. She enjoys supporting her children's active schedules, and volunteers in the community. She enjoys camping, fishing, and hosting gatherings for friends and family.

Charity's passion is helping our members and potential members know about the vast ways we can help them succeed financially. As a member owned credit union, we are known for people helping people. She said, "It is my desire to work closely with our Select Employee Groups and the community to help them to take advantage of all the benefits we have to offer. I take pride in educating members on financial literacy and tools to help them no matter where they are in their financial stage of life."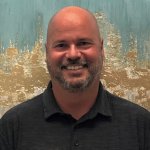 Ken Stithem
New Senior Branch Manager at both of our Lincoln branches
9/30/20 – Ken has been in the financial industry for over 20 years. He is originally from Grand Island, but has lived in Lincoln off-and-on for about 15 years.

He has been happily married for almost 26 years and has 5 children and 18 grandchildren. He enjoys camping, fishing, hunting, and spending time with his family. He said he's looking forward to a VERY long career at First Nebraska.