Celebrate employee recognitions with us, such as new management, team members, retirements and anniversaries.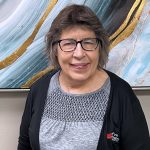 Karen Thode
Celebrating 15 years with FNCU! Consumer Loan Servicer
3/23 – When Karen started her career with First Nebraska Credit Union, processing was two people in a file room. Fifteen years later, she is a Consumer Loan Servicer and part of an award-winning team who support all post-closing loan activities for members and staff.

Faith and family are the cornerstones of Karen's life. She is blessed to have been married to Joseph for thirty-four years; their son, Lucas, and crazy cat, Jinx complete their family. She also enjoys reading, traveling and all kinds of music.

She takes great pride in solving member issues and being a strong resource for staff. She hopes to continue doing so for years to come.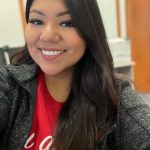 Yesenia Reyna
Celebrating 5 years with FNCU! Collector
3/23 – Yesenia has been with FNCU for 5 years. She started as a Financial Service Specialist, then moved into her current role, as Collector. I have been in the financial industry for 7 years!

She has a daughter named Yasleen and two fur babies who keep me busy. She enjoys spending time with her family, and she is looking forward to taking a vacation this year, hoping for California! Something interesting about Yesi, is that she loves to bake in her free time.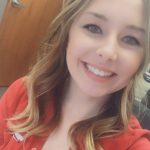 Heather Kornbluh
Celebrating 5 years with FNCU! Senior Lending Coordinator
3/23 – Heather started at FNCU as a teller, then moved to Consumer Lending Coordinator. She was then promoted to Senior Lending Coordinator in 2020, and as part of the promotion she also learned the Real Estate side of lending to assist the department.

She is happily married to Ari (almost 2 years), and they have two cats, Max and Gracie, and a bearded dragon named Ducky.

Heather said most of her free time goes to reading or playing video games. She also enjoys anything artsy and puzzles! As a couple, they like trying new foods and restaurants, so that is something they do often, especially when they travel.

Professionally, she looks forward to learning more about the different roles in the lending department, along with expanding her knowledge in other areas of the credit union. One of her biggest life goals is to travel more, especially to other countries. She has done a lot of traveling within the U.S., but has never left the country. Heather hopes to change that in the next few years.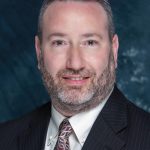 Rich Sullinger Jr.
Celebrating 5 years with FNCU! Vice President of Lending
2/23 – Rich has been in the financial industry for 29 years and is our Vice President of Lending. He loves helping our members by finding the right lending solutions for them.

Rich has been married to Kristi for 29 years and has 2 sons, Noah and Ben. Rich enjoys Fishing, bowling, and spending time at his home in Milan, NH. Rich is pretty good at bowling too! He has bowled 3 perfect games (300), which is 12 strikes in a row and his name is listed in the Bowling Hall of Fame in St Louis, MO.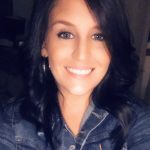 Alicia Bleyenberg
Celebrating 15 years with FNCU! Senior Deposit Operations Specialist
2/23 – Congratulations, Alicia!
Debbie Whitaker
Celebrating 30 years with FNCU! Financial Service Specialist
2/23 – Congratulations, Debbie!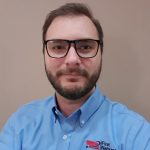 Steve Thorne
Promoted to Assistant Vice President of Lending Operations
1/23 – Steven started his financial career while he was in high school, working as a traveling teller in the Chicagoland area. After coming to Nebraska for college, he worked for a few national banks before joining First Nebraska Credit Union. During his financial career, he has been a Teller, Financial Services Specialists, Loan Officer, Mortgage Loan Officer, and now our VP of Lending Operations.

Steven is an avid Chicago Cubs fan through thick and thin, and one of the highlights of his life was watching them win the 2016 World Series. He hopes to be able to see that again in his lifetime!