Celebrate employee recognitions with us, such as new management, team members, retirements and anniversaries.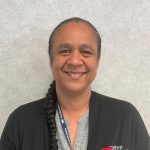 Angela Pinkney
Celebrating 10 years with FNCU! Real Estate Lending Coordinator II
11/22 – Angela has worn many hats while at the credit union including financial services representative, loan officer, assistant branch manager, real estate coordinator, and now working toward becoming a consumer underwriter.
 
She has been married for 27 years to her high school sweetheart. They have two grown sons and two grandchildren. She enjoys running, and relaxing with Netflix.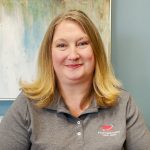 Charity Helter
Celebrating 15 years with FNCU! Business Development Manager
11/22 – Charity has been in the financial industry for over 25 years and has a passion for helping our members and potential members know about the vast ways we can help them succeed financially.

Besides working with the companies that offer our services to their employees, she is a Credit Union Certified Financial Counselor and works on providing financial education presentations and materials to support them.

She is married, has 3 children, 2 grandchildren, and enjoys supporting her children's active schedules, along with volunteering in the community.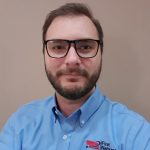 Steve Thorne
Celebrating 15 years with FNCU! Lending Operations Manager
11/22 – Steven started his financial career while he was in high school, working as a traveling teller in the Chicagoland area. After coming to Nebraska for college, he worked for a few national banks before joining First Nebraska Credit Union. During his financial career, he has been a Teller, Financial Services Specialists, Loan Officer, Mortgage Loan Officer, and now our Lending Operations Manager.
 
Steven is an avid Chicago Cubs fan through thick and thin, and one of the highlights of his life was watching them win the 2016 World Series. He hopes to be able to see that again in his lifetime!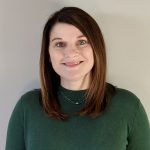 Megan Klitzke
Celebrating 10 years with FNCU! Senior Branch Manager – Lincoln locations
10/22 – Megan has been with First Nebraska Credit Union for 10 years and in the financial industry for 11. She has been the Senior Branch Assistant at our Yankee Hill branch in Lincoln since 2018.

Originally from Axtell, NE, a small town in central Nebraska, she moved to Lincoln in 2005. She has been married to Ethan since 2018. They recently built a home in Southwest Lincoln. They enjoy hiking and traveling, and have a goal of visiting all of the national parks in the United States (they have visited 7 so far).

Megan also enjoys live music and spending time with family and friends. She is a lifelong Husker fan, and especially enjoys watching the women's volleyball team.
Amanda Polsley
Welcome! Senior Branch Assistant – Elkhorn location
9/19/22 – We're excited to welcome a new Senior Branch Assistant to our Elkhorn Branch.

Amanda Polsley was a financial treatment coordinator/office manager in the dental field, and has also worked as a bank teller in the past.

She is from Omaha, and currently lives in Bellevue. She has been married for 8 years and has 4 children and a Great Dane.

She looks forward to learning everything there is to know about the financial world and getting to know her fellow co-workers.

She enjoys crafting, and loves Fall, fishing/camping, and taking family vacations. She said, "I absolutely love spending time with my family and watching my children play sports!!"

Please stop in and meet Amanda when you have a chance.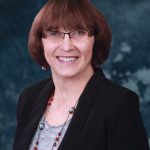 Ann Loftis
Congratulations to our President and CEO, for 30 years of service at First Nebraska!
7/1/22 -Ann has 45 years' experience in banking and finance, having worked in every area of bank operations and lending. She started at the credit union as a Loan Officer in 1992, implementing mortgage lending and risk-based lending programs and overseeing loan operations. Ann has also served as the Mortgage Loan Manager, VP of Lending, and Executive Vice President prior to being promoted to her current position as CEO/President.

Ann has a passion for helping people, pursuing excellence in work, and all that you do. She has continued educational and professional development for herself and others over the years.

Ann enjoys time country life, traveling, camping, and spending time with her family. She has been married to Joel for 43 years, they have four children, and six grandchildren; with the oldest grandchild proudly serving in the army!