Celebrate employee recognitions with us, such as new management, team members, retirements and anniversaries.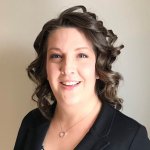 Amber Pounds, Assistant VP of Operations
APRP Accreditation
9/24/21 – Amber Pounds, Assistant VP of Operations at FNCU, has completed the required education to become an Accredited Payments Risk Professional. She earned her APRP designation from the National Automated Clearinghouse Association (Nacha).

An APRP is an individual who has demonstrated a comprehensive knowledge of risk management strategies, concepts and mitigation techniques within the payments ecosystem. Earning the APRP credential demonstrates a mastery of the complexities of risk management for ACH, check, wire, debit, credit and prepaid cards and emerging and alternative payments.

Amber has been with the credit union since 2003. She currently oversees the Deposit Operations and Loan Servicing departments.

Congratulations Amber!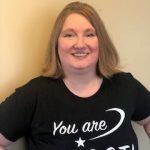 Charity Helter
Certified Credit Union Financial Counselor (CCUFC)
9/20/21 – Charity Helter, Business Development Manager of First Nebraska Credit Union has completed the required education to become a Certified Credit Union Financial Counselor. She earned her CCUFC designation from the Credit Union National Association.

"I am thankful for our long-standing relationships with our business partners and look forward to continuing to bring financial education and wellness to their employees."

Charity has been with the credit union since 2007. She currently works with our Select Employee Groups (SEGs) which are companies that provide First Nebraska Credit Union as a benefit to their employees. This certification will continue to enhance her role in promoting financial wellness and services to SEG employees, to help them with their financial goals.

Congratulations to Charity Helter!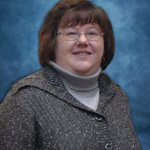 Denise Bland
Happy 20-year Anniversary, Denise Bland!
7/2/21 – Denise started her financial career while still in college. She has worked in every type of lending – consumer, commercial, real estate and credit card. She started at the credit union as the Mortgage Loan Processor, moved up to Loan Processing Supervisor, and is now our Compliance Officer.

Denise is an avid reader. In fact, she got her first Kindle after her Mom saw it on Oprah. Denise says, "My current kindle says I have read for 1,068 days in a row. I'm sure it has been longer, but that is when Amazon started tracking me."

Denise enjoys going for drives and spending time with her family. She is also a big fan of NASCAR and has a bucket list of tracks she would like to visit someday.

She has been married to Jeff for 26 years, and they currently have a dachshund named Hayley.

We appreciate your expertise, Denise!