Celebrate employee recognitions with us, such as new management, team members, retirements and anniversaries.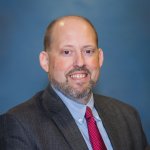 Matt Stoner
New Branch Manager – 48th St. Branch
4/1/21 – We're excited to welcome a new Branch Manager to our 48th Street Branch. Matt Stoner has been in management and the financial industry for more than 27 years. He is originally from Iowa, but now lives in the Blair area. He has been married for 29 years and has 2 sons. He enjoys hunting and camping, and spending time with his family. Please stop in and meet Matt when you have a chance.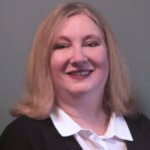 Charity Helter
Elected President for Lincoln Credit Association
2/10/21 – Charity, our Business Development Manager, has been elected President for the Lincoln Credit Association, for the ensuing 2021-2022 term. The Lincoln Credit Association (LCA) is a non-profit professional organization. The organization addresses itself to credit industry-wide issues and problems while educating its members as well as the community on various financial-related topics. Their mission is to promote financial literacy in our community and beyond.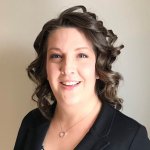 Amber C Pounds
Promoted to Assistant Vice President of Operations
2/2/21 – Amber has been with First Nebraska Credit Union for almost 18 years. She originally started as a part time teller and has held many positions over the years, most recently as the Deposit Operations Director. Originally from a small town in western Nebraska, she relocated to the Omaha metro area nearly 20 years ago and currently resides in Blair. She has been married 4 ½ years to her husband and best friend. They enjoy spending time together with family and friends. She is looking forward to expanding her knowledge and having the opportunity to work closer with another amazing team within the organization.