Celebrate employee recognitions with us, such as new management, team members, retirements and anniversaries.
12/29/21 – We're excited to welcome Kayci Holland, our new Assistant VP of Sales and Service. Kayci comes to First Nebraska with over 10 years of experience in the financial industry. She was born and raised in Omaha, went to UNL, and recently moved back to Omaha with her family after living in Seattle for 10 years.

Kayci has been married for 13 years and has 2 sons, Ezra (2.5 years old) and Levi (8 months old). She enjoys cooking, football, boating, and being with family. She's excited to visit many college and pro football stadiums around the country to watch the Huskers or Seahawks play.

She looks forward to a long career with First Nebraska and continuing the credit union mission of people helping people.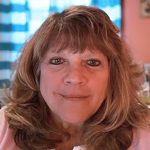 Cheera Osentowski
Happy 30-year Anniversary!
10/5/21 – She is currently working part-time as an Internal Auditor, after retiring a year ago, from full-time employment with FNCU, as a Branch Manager. She loves her new job and having the opportunity to continue to work with the credit union. Cheera has worked in many capacities for credit unions for over 40 years, and doesn't hesitate to talk to everyone she meets about her love of the credit union movement.

She has three grown children, three grandchildren, two grand cats, and one grand dog!

Cheera enjoys doing things with her family, going to the gym, and working with Stained Glass.

Recently her kids helped her accomplish something big that had been on her "bucket list" for many years. They made a reservation for her to drive laps in a race car (2021 Lamborghini Huracan) on a racetrack!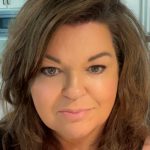 Laurie Lofgren
Happy 5-year Anniversary!
10/5/21 – Laurie is our Quality Control Internal Auditor. Right out of college, she worked at a bank and credit union as personal banker, retail lender and branch manager. Then she worked at home when her children were young. She joined FNCU five years ago in Financial Services and Lending at our 120th Street branch, then moved to our Bedford branch to be a Lending Specialist, and Real Estate Coordinator.

Laurie has been married to Marlon for 32 years and has three wonderful children – Morgan is a Travel ER nurse, Brenden is in Med school, and Jordan is in college for computer cyber-security.

She enjoys spending time outdoors, going boating, spending time with family, tailgating and attending Husker Football games. She likes to read or listen to a good audio book and do anything creative, and she tries to entice her children to go to the zoo with her when possible. She moved to Nebraska when her husband was attending school at UNL, and was amazed by the number of crazy Husker football fans and the atmosphere at her first Husker game. Laurie and her family all became avid Husker fans.

Something she's looking forward to doing is to travel more.

Thanks for your expertise, Laurie!