Celebrate employee recognitions with us, such as new management, team members, retirements and anniversaries.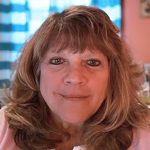 Cheera Osentowski
Happy 30-year Anniversary!
10/5/21 – She is currently working part-time as an Internal Auditor, after retiring a year ago, from full-time employment with FNCU, as a Branch Manager. She loves her new job and having the opportunity to continue to work with the credit union. Cheera has worked in many capacities for credit unions for over 40 years, and doesn't hesitate to talk to everyone she meets about her love of the credit union movement.

She has three grown children, three grandchildren, two grand cats, and one grand dog!

Cheera enjoys doing things with her family, going to the gym, and working with Stained Glass.

Recently her kids helped her accomplish something big that had been on her "bucket list" for many years. They made a reservation for her to drive laps in a race car (2021 Lamborghini Huracan) on a racetrack!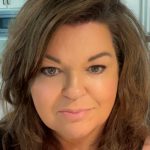 Laurie Lofgren
Happy 5-year Anniversary!
10/5/21 – Laurie is our Quality Control Internal Auditor. Right out of college, she worked at a bank and credit union as personal banker, retail lender and branch manager. Then she worked at home when her children were young. She joined FNCU five years ago in Financial Services and Lending at our 120th Street branch, then moved to our Bedford branch to be a Lending Specialist, and Real Estate Coordinator.

Laurie has been married to Marlon for 32 years and has three wonderful children – Morgan is a Travel ER nurse, Brenden is in Med school, and Jordan is in college for computer cyber-security.

She enjoys spending time outdoors, going boating, spending time with family, tailgating and attending Husker Football games. She likes to read or listen to a good audio book and do anything creative, and she tries to entice her children to go to the zoo with her when possible. She moved to Nebraska when her husband was attending school at UNL, and was amazed by the number of crazy Husker football fans and the atmosphere at her first Husker game. Laurie and her family all became avid Husker fans.

Something she's looking forward to doing is to travel more.

Thanks for your expertise, Laurie!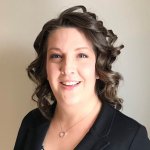 Amber Pounds, Assistant VP of Operations
APRP Accreditation
9/24/21 – Amber Pounds, Assistant VP of Operations at FNCU, has completed the required education to become an Accredited Payments Risk Professional. She earned her APRP designation from the National Automated Clearinghouse Association (Nacha).

An APRP is an individual who has demonstrated a comprehensive knowledge of risk management strategies, concepts and mitigation techniques within the payments ecosystem. Earning the APRP credential demonstrates a mastery of the complexities of risk management for ACH, check, wire, debit, credit and prepaid cards and emerging and alternative payments.

Amber has been with the credit union since 2003. She currently oversees the Deposit Operations and Loan Servicing departments.

Congratulations Amber!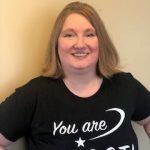 Charity Helter
Certified Credit Union Financial Counselor (CCUFC)
9/20/21 – Charity Helter, Business Development Manager of First Nebraska Credit Union has completed the required education to become a Certified Credit Union Financial Counselor. She earned her CCUFC designation from the Credit Union National Association.

"I am thankful for our long-standing relationships with our business partners and look forward to continuing to bring financial education and wellness to their employees."

Charity has been with the credit union since 2007. She currently works with our Select Employee Groups (SEGs) which are companies that provide First Nebraska Credit Union as a benefit to their employees. This certification will continue to enhance her role in promoting financial wellness and services to SEG employees, to help them with their financial goals.

Congratulations to Charity Helter!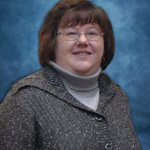 Denise Bland
Happy 20-year Anniversary!
7/2/21 – Denise started her financial career while still in college. She has worked in every type of lending – consumer, commercial, real estate and credit card. She started at the credit union as the Mortgage Loan Processor, moved up to Loan Processing Supervisor, and is now our Compliance Officer.

Denise is an avid reader. In fact, she got her first Kindle after her Mom saw it on Oprah. Denise says, "My current kindle says I have read for 1,068 days in a row. I'm sure it has been longer, but that is when Amazon started tracking me."

Denise enjoys going for drives and spending time with her family. She is also a big fan of NASCAR and has a bucket list of tracks she would like to visit someday.

She has been married to Jeff for 26 years, and they currently have a dachshund named Hayley.

We appreciate your expertise, Denise!