First Nebraska partners with companies to provide financial services and exclusive benefits to their employees. We call these partners "Select Employee Groups" (SEGs).
If you work for one of these companies, you are eligible for a First Nebraska Credit Union membership.
To become a member, open a Savings Account with a $5 deposit. This makes you part owner of the credit union, and eligible for other credit union benefits, such as Checking Accounts, Home and Auto Loans, Christmas and Vacation Savings, Certificates of Deposit and more.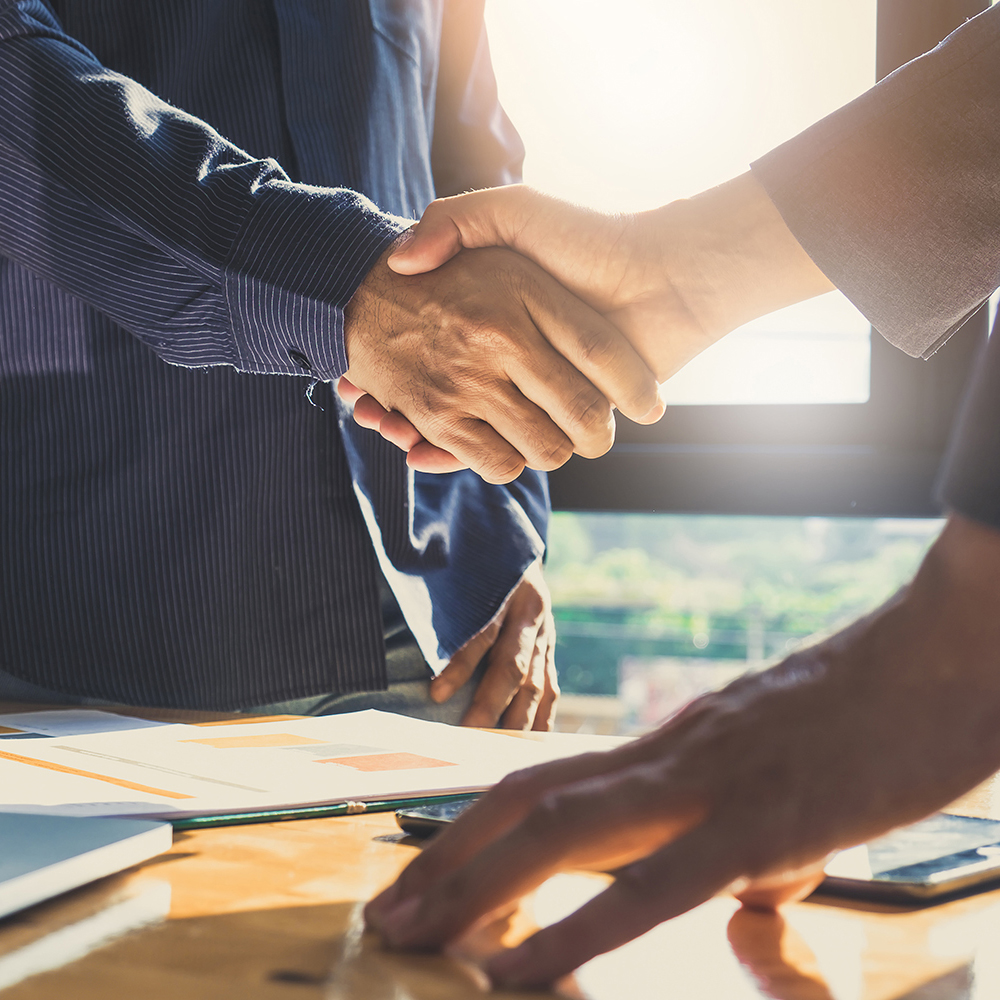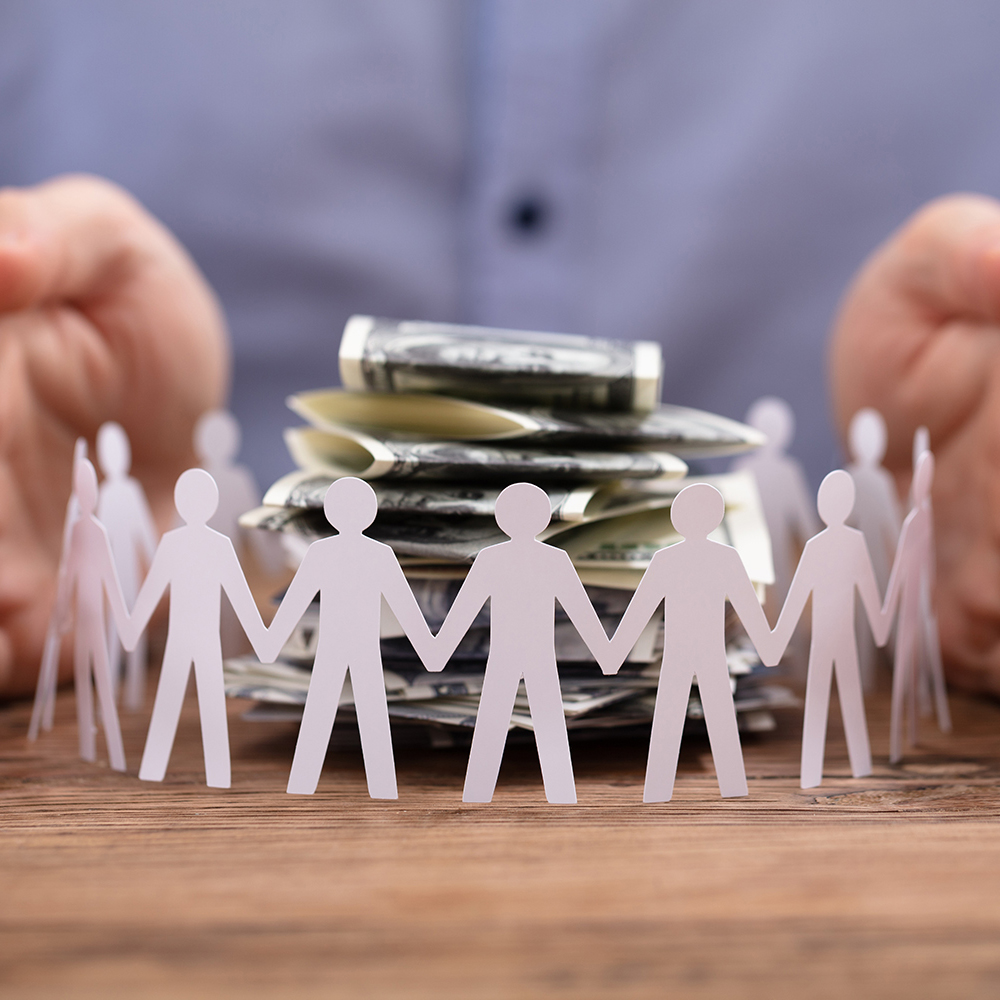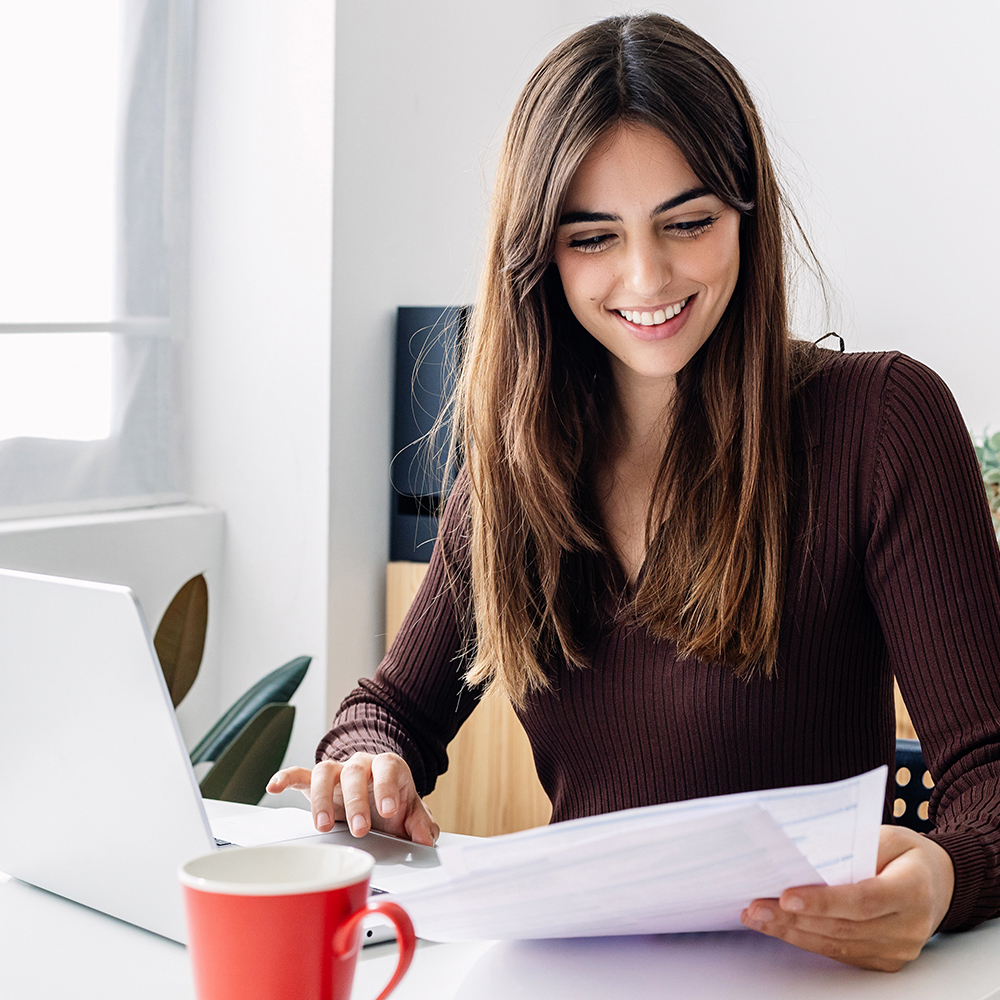 Company Partnerships
If you are employed with one of the following companies, contact us to learn about the benefits of using a credit union. Give us a call at (402) 492-9100, stop into a branch or apply online now!
A
Account Recovery, Inc.
All Midlands Health Services, Inc.
Ambassador Health
American Concrete Products Co.
American Enterprise Group, Inc.
American Hydraulics
Anderson Print Group
Aradius Group
B
B & R Stores, Inc.
Belle Terrace
Bellevue Education Association
Bellevue Public Schools
Bethany Lutheran Home
BISON
Blue Patriot Fab
Blue Valley Community Action, Inc.
Bryant Heating and Air
Builders Supply Co., Inc.
C
Capital Concrete
Cargill Meat Solutions Co.
CHI Health
Children's Hospital
City of Crete
City of LaVista
City of Papillion
Concordia University
Conductix Wampfler
Cornhusker Heating & Air
Council Bluffs School Foundation
Crete Area Medical Center
Crete Public Schools
D
Dallman Drywall
Distribution, Inc.
Douglas County Clerk
Douglas County Health Center
Drake-Williams Steel
Drywall Supply Inc.
Dual Dynamics
Duncan Aviation, Inc.
Duet (ENHSA and ENCOR)
E
Eighth Circuit US Court of Appeals
Elkhorn Public Schools Foundation
Emerald Nursing & Rehab – Lancaster
Epsen Hillmer Graphics Co.
Ex-Cel Solutions, Inc.
F
F.B.G. Service Group
Fairbury Public Schools
Falcon Heating & Air Conditioning
FBI Lincoln*
Federal Motor Carrier Safety Administration*
Firespring
First Student
Florence Home Healthcare Center
Fremont Public Schools
G
Garner Industries
General Service Administration*
Gering Public Schools
Greenbrier Rail Services
H
Hampton Enterprises, Inc.
Harland Technology Services
Houchen Bindery, LTD
HTI Plastics Company Enterprises
Hunt Transportation
Hyatt Reservation Center
I
Immanuel Communities
Internal Revenue Service – Lincoln*
J
James Skinner Baking Co
Judds Bros Construction
K
Krieser Construction / A4K
Kutak Rock
L
LBT, Inc.
Lincoln Education Association
Lincoln Industries
Lincoln Public Schools
Lincoln Trucking Lightning Division
Lutheran Family Services
M
Malnove, Inc.
Mapes Industries, Inc.
Marian Cliff Manor
Mark Hydraulic Company, Inc.
Methodist Health System
Methodist Physicians Clinic
Metropolitan Community College
Midlands Packaging Corp.
Midwest Steel Works, Inc.
Millard Education Association
Millard Lumber, Inc.
Millard Public Schools
Monroe Manor
Mosaic
Mueller Recreational Products
N
NAGL Manufacturing Co.
NAPA Auto Parts
National Park Service, Midwest Archeological Center*
NEBCO, Inc.
Nebraska City Care and Rehab Center
Nebraska State Education Association
NECO
Nestle-Purina USA, Inc.
Nobbies, Inc.
Nova Treatment Community
O
Omaha Door & Window Company
Omaha Education Association
Omaha Housing Authority
Omaha Public Schools
Omaha Steel Casting Co
Oriental Trading Company
P
Packaging Corp of America
Papillion La Vista Schools Education Association
Pepsi-Cola Bottling Co
Physicians Mutual Insurance Co
Plastic Companies Enterprises
Q
Quad Packaging
Quality Living
R
Ralston Education Association
Ralston Public Schools
Reconnect Inc.
Region V Services
Region 6 Behavioral Healthcare
Resources For Human Development
Rivers Metal Products, Inc.
Robert Lee Care Center
Rotella's Italian Bakery, Inc.
S
Sarpy County
Schaefer's, Inc.
Schuyler Community Schools
Sid Dillon Buick
Signature Flight Support
Skarda Equipment Company
Skylark Meats
Snyder Industries, Inc.
Social Security Administration – Lincoln*
Southeast NE Community Action (SENCA)
Standard Nutrition Company
Staples Print Solutions
State of NE Dept of Health & Human Services
State of Nebraska Administrative Services
Stephens & Smith Construction
Stephenson Truck Repair, Inc.
Student Transportation of America
Superior Metal Products, Inc.
Sysco Lincoln, Inc.
T
Tabitha Health Care Services
Teledyne ISCO, Inc.
Telesis, Inc.
The Frontier Group
The Waterford College View
Tractor Supply Company
Tracy's Body Shop
Tracy's Collision Center
Tri-Con Industries
U
US Citizenship & Immigration Services*
US Court of Appeals for the Eighth Circuit*
US Department of Energy, Western Area Power Administration*
US Department of Justice, United States Attorney, District of Nebraska*
US District Court, District of Nebraska*
US Environmental Protection Agency, Lincoln Field office*
US Federal Highway Administration*
US Fish and Wildlife Service, Division of Law Enforcement*
US Probation Office*
USDA-NRCS**
USGS – employees in Nebraska
USGSA Public Services
W
Weathercraft Roofing Company
Westside Community Schools
Westside Education Association
White Castle Roofing
Wolfe Electric
Y
Yankee Hill Brick
*Employees who work for these agencies in or have headquarters in Lincoln, Nebraska
**USDA-NRCS employees in North Dakota, South Dakota, Kansas, Wyoming, Montana and Nebraska
Why First Nebraska Credit Union?
Deposit funds directly from your paycheck into a savings account
Accessible to you anytime, anywhere (online & mobile)
87,000 ATM locations worldwide
We're motivated by service rather than profit
It's easy to become a member!
Why a Credit Union?
Not-for-profit
Local and member-owned
Known for better rates and lower fees
Perks of being a member
GreenPath – FREE financial counseling
Debt Protection and Insurance
Deposit a check remotely
Sign documents via email
A checking account especially for the employees of our Select Employee Groups.
With your Select Checking account, you will enjoy the following features:
Earn dividends on any balances in your account over $100 daily. Paid monthly.
Direct Deposit Express Feature1 which allows your paycheck funds will be available as soon as we receive the electronic file information from your employer. You will not need to wait until your payday if it comes in early.
Debit Card Rewards – Perform 35 or more eligible transactions in a month on your Debit card and get a $5 deposit in your account.
FREE* Online & Mobile Banking, which includes Bill Pay, account-to-account and person-to-person payments, eAlerts, eNotices, and Remote Check Deposit (with mobile app).
FREE eStatements (If you prefer paper statements, there is a $2 monthly fee)
FREE Visa® Debit Card and Visa Purchase alerts.
Get free unlimited ATM transactions at FNCU branches, plus use any surcharge-free3 Allpoint or MoneyPass ATM (over 87,000 worldwide!) and get 4 free withdrawals, 4 free transfers, and 4 free inquires, per month.4
Round-up savings7
Loan Discount of 0.5% off any new loans.5
Overdraft Protection available6
Access to Rewards Term Share Certificate Rates
Eligible for Advantage Plus Money Market
Welcome Employees
Refer Friends & Family
Auto Loans