What is Remote Check Deposit?
In the Mobile Banking app, click on "Deposit" to deposit checks by taking a picture of them on your mobile phone or tablet.
Choose the account you want the check deposited to, and type in the amount written on the check
Endorse your check with "For Remote Deposit Only FNCU" and your signature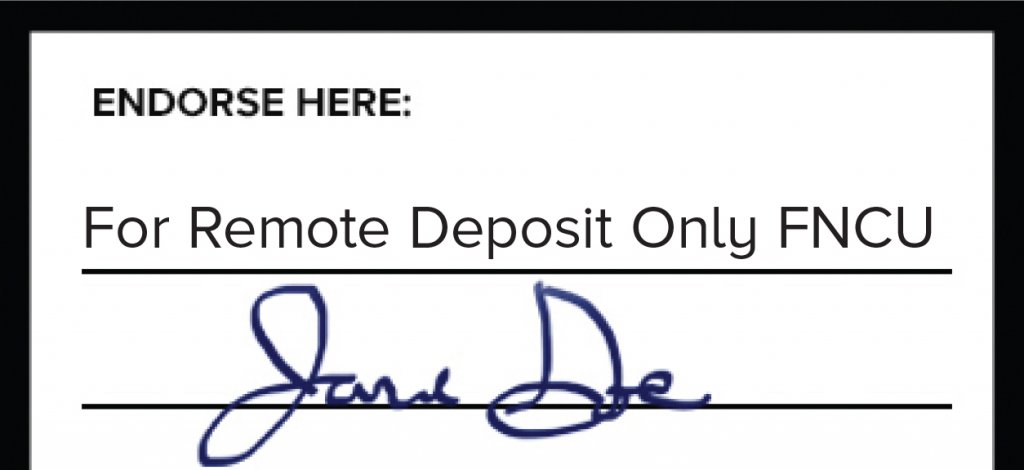 Take a photo of the front and back of the endorsed check
Click "Submit"
You will receive a notification once items are accepted for deposit and processed to your account
How do I access Phone Banking?
Phone Banking – Call (531) 600-6797, anytime, anywhere!
Transfer funds, get your account balances, and get transaction history without using the internet. Just call and follow the prompts. It's fast and easy!
How do I enroll in Online/Mobile Banking for the first time?
Need help logging in to Online/Mobile Banking? Click here.
What is "Remember Account?"
If you click on "Remember Account," you will not need to answer a security question or type your email address each time you log in. Make sure the computer you are using is secure.
How do I download the Mobile Banking app?
Go to the App store or Google Play Store and type in FNCU or First Nebraska. Look for the icon with the black background and the red FNCU symbol.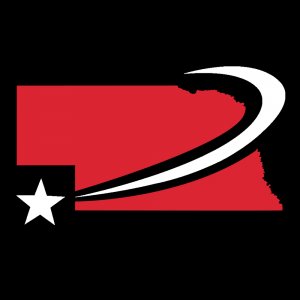 What is an eAlert?
An eAlert is a notification of activity on your account sent via email or text, such as a Balance, Check Cleared, Loan Payment, Maturity Date, or Transaction. Examples:
Notify me when my balance is less than $100
Alert me when I have a deposit between $500–$5000
TO SIGN UP – Online Banking: Log in and click the "Bell" icon; OR Mobile Banking*: Log in, click the "menu" icon and choose eAlerts.
What is an eNotice?
An eNotice is a notification of a notice from FNCU sent via email or text, such as an overdraft, certificate maturity, loan payment, or an e-receipt.
Enrolling in eNotices will replace all the notices that would typically be mailed to you.
TO SIGN UP – Online Banking: Log in and click the "Person" icon to view User Options (profile
and settings).
Is Bill Pay available within the Mobile Banking app?
Yes, our new bill pay service will be integrated within mobile banking. You will now be able to pay bills from the convenience of your smart phone or tablet.
What is Picture Pay?
Picture Pay allows you to snap or upload a picture of a bill to easily create a payee and authorize a payment to them. The system auto detects the payee information to automatically create the new payee in the system. This eliminates the hassle of entering payee information and account numbers. Copies of bills are stored online and are easily accessible. Pictures that are more difficult to read will be routed to a specialist to hand-enter the information and create the new payee for you. It is available on your mobile device and your desktop computer.
Is a check digit needed for ACH (automatic clearing house) transactions?
No. You will not need to provide a check digit when setting up an ACH transaction. All you need is your account number and to indicate if it is a checking or savings account.
Click here to go to the software upgrade page »
*Upcoming features on the Mobile Banking app.
**Only available on the Mobile Banking app.