Visa Purchase Alerts &
V e r i f i e d

By Visa
Receive real-time1 text or email alerts when you pay2 with your Visa card.
Why is this important? Visa Purchase Alerts can keep your account secure by empowering you to
catch fraud. Let's work together to keep your account secure. Start receiving alerts today!
Just 3 easy steps to get started:
1. Check to make sure your card is eligible3 (check your eligibility)
2. Register your mobile device and email to receive Visa Purchase Alerts
3. Choose the notification triggers that match your needs. You'll get real-time1 text or email alerts based on your selected criteria.

Receive added protection when you shop online by registering your FNCU Visa Credit Card in Verified by Visa for no additional cost4.
How it Works
Verified by Visa allows you to select a password that becomes your online "signature" for web transactions. Each time you make a purchase at a participating online merchant, you are automatically presented with a Verified by Visa pop-up window to enter your password. Once entered, the password is verified, and the transaction proceeds accordingly.
To select your password, click below: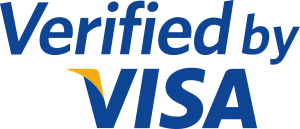 In just a couple easy steps, you'll have your password and can be even more confident using your FNCU credit card for online purchases.
1 Actual time to receive a transaction alert is dependent on wireless service and coverage within area.
2 A qualified transaction is any transaction routed through Visa.
3 Visa Purchase Alerts may not be available in all areas. Account activity qualifying for Visa Purchase Alerts may vary by issuer.
4 Verified by Visa requires online activation and is for use only at participating online merchants.