People Helping People is our quarterly newsletter focusing on financial topics and news that is most important to our members.
Lincoln USDA Merger
In May, the members of Lincoln USDA Federal Credit Union (Lincoln USDA), Lincoln, NE voted in favor of merging into First Nebraska Credit Union (FNCU). The merger will be completed on Oct. 1, 2022.
The Lincoln USDA branch at Centennial Mall, Lincoln, NE will close Sept. 30, and Lincoln USDA members will be able to do business at any of the FNCU branches starting Oct. 1.
The merger will not result in any lay-offs or the elimination of any positions.
We are happy to announce that FNCU will be a participating Shared Branching credit union this Fall.
Shared Branching is a national network of credit unions that make their branches available to members of participating credit unions. A member can stop in and do transactions such as withdrawals, deposits, transfers, loan payments, or check their balance, at participating credit union locations. There are more than 5,600 in 50 states. In Nebraska there are 18 participating credit unions, with 6 in Omaha and 4 in Lincoln. Plus there are 31 in Iowa.
We are continually looking for ways that we can better serve our members, and Shared Branching means more convenient locations for you!
This service is free to members, and will be available this Fall.
President/CEO celebrates 30 year Anniversary!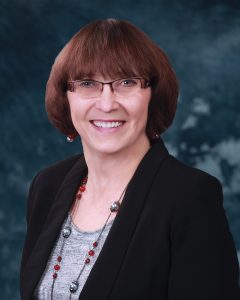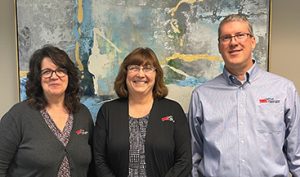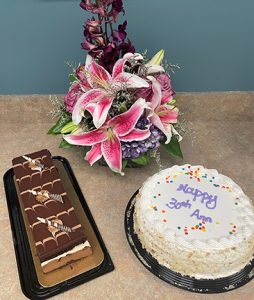 Congratulations to Ann Loftis, our President and CEO, for 30 years of service at First Nebraska!
Ann has 45 years' experience in banking and finance, having worked in every area of bank operations and lending. She started at the credit union as a Loan Officer in 1992, implementing mortgage lending and risk-based lending programs and overseeing loan operations. Ann has also served as the Mortgage Loan Manager, VP of Lending, and Executive Vice President prior to being promoted to her current position as CEO/President.
Ann has a passion for helping people, pursuing excellence in work, and all that you do. She has continued educational and professional development for herself and others over the years.
Ann enjoys time country life, traveling, camping, and spending time with her family. She has been married to Joel for 43 years, they have four children, and six grandchildren; with the oldest grandchild proudly serving in the army!
120th Street News
HOURS CHANGED: Effective June 27, our 120th Street drive-thru window hours changed to: Monday-Friday, 1-6pm. (Saturday hours are still 9 am-12:30 pm.)
DRIVE-THRU CLOSING: On Saturday, Aug. 27 (at 12:30 pm), we will close the drive-thru permanently and all future transactions will be serviced by the ITM, another branch location, or by using our electronic services.
ITM Available! You now have 24/7 access to your funds at 120th and I Street, with our new Interactive Teller Machine (ITM)!
Prizes for using the new ITM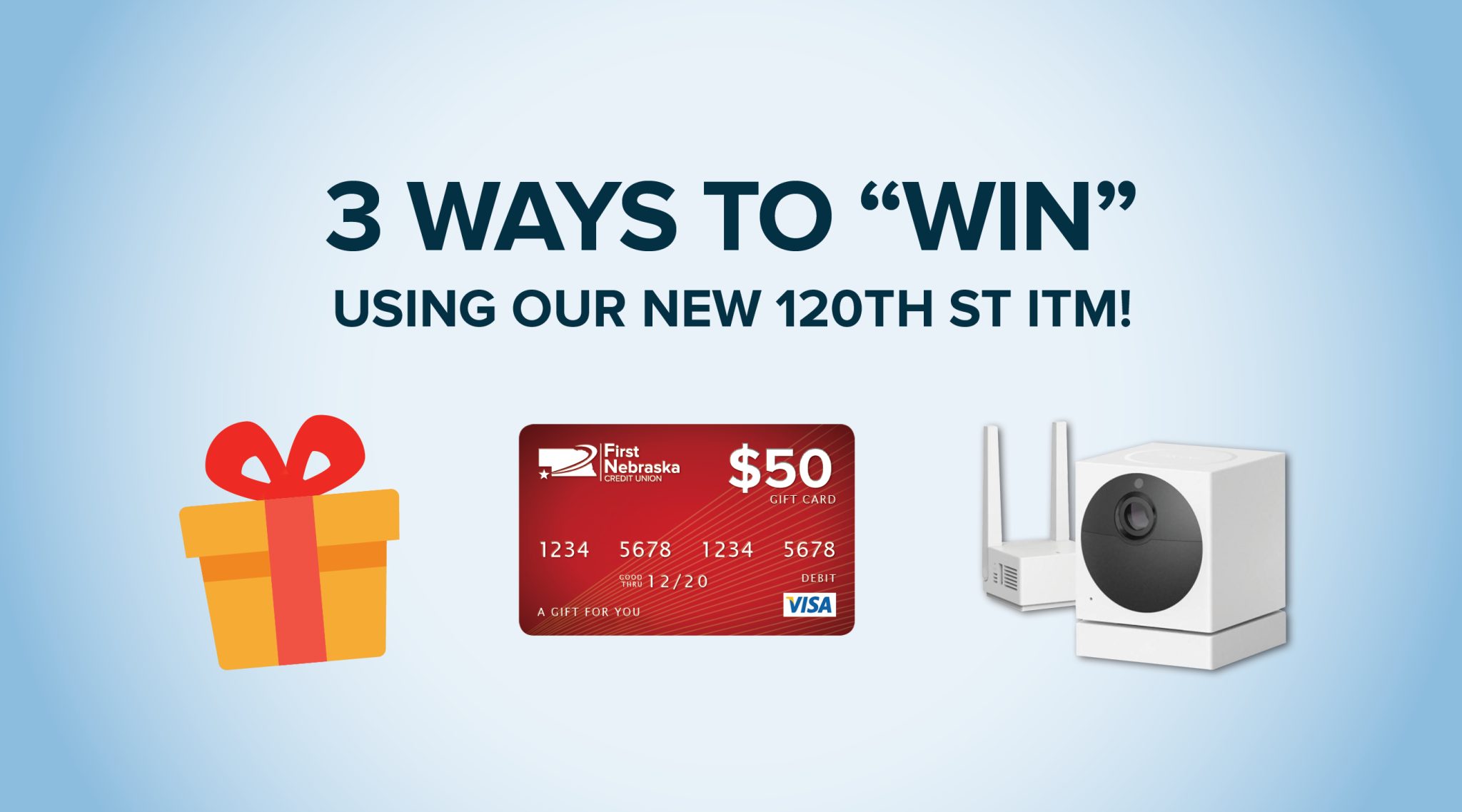 When you use the 120th Street ITM, you are eligible for prizes!*
Bring your 120th ITM receipt to the drive-thru window, and receive a free gift! (while supplies last!)
When you use the 120th ITM, you will automatically be entered to win a $50 gift card each week you use the machine, from June 1 to July 13.
You will also be automatically entered to win two Wyze outdoor security cameras!
Elkhorn Parade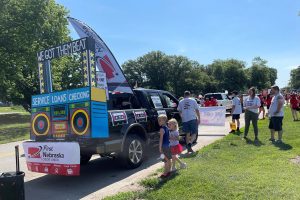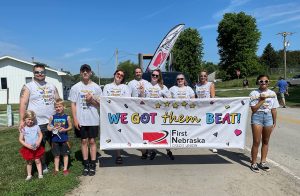 On June 11, we took part in the Elkhorn Parade as a sponsor for Elkhorn Days.
The parade theme was "We Got the Beat" so we handed out hand drums/clackers and candy. Our slogan was, "We got them beat" with our service, checking and loans.
Thanks to Enterprise Car Sales for letting us borrow a truck to drive in the parade. As a reminder, Enterprise sells their used vehicles. To learn more, visit https://firstnebraska.org/enterprise-promos
Pee Wee Savings Name Change
Effective July 1, all Pee Wee Savings accounts will be called Savvy Saver.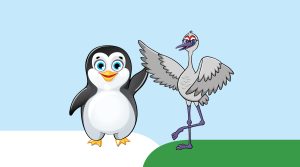 For many years, Pee Wee Penguin has been a part of our youth savings account, but Pee Wee Penguin has decided to move back home where it's colder, and to be with the rest of his family. He is happy to announce that Savvy the Sandhill Crane will be taking over as the mascot for your savings account. Savvy is a perfect fit for young, savvy savers!
show more
The Savvy Saver account is for children ages 18 and under. Upon turning 19, the account will automatically switch to a regular savings account. All our savings accounts earn dividends, include free+ online/mobile banking and can be set up to receive automatic direct deposits.
Also, children through age 12 receive a birthday postcard, inviting them to stop in to choose a free birthday gift!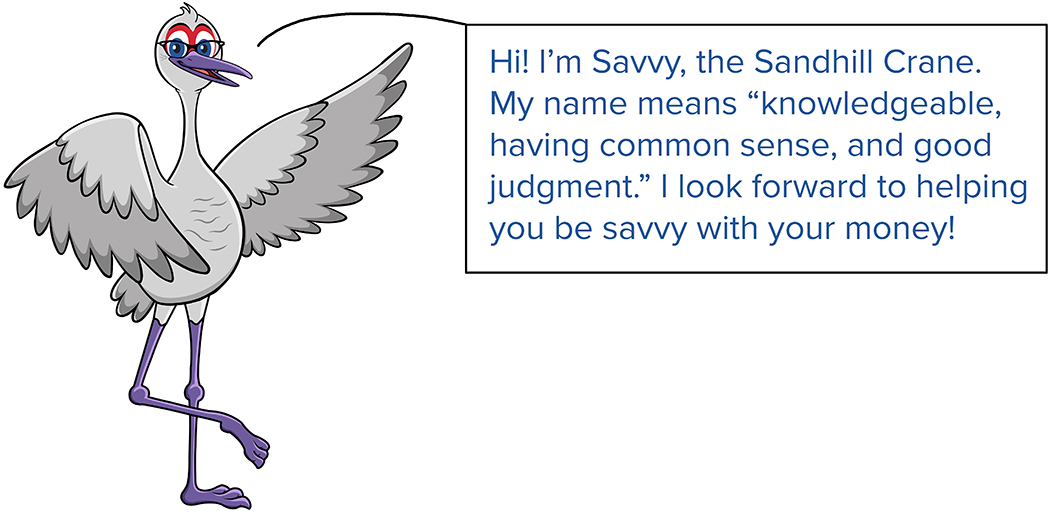 Parent/Guardian required as joint owner until age 19.
+ Text, data and other wireless carrier charges may apply.
show less
Closed for the Holidays
Independence Day
Monday, July 4
Labor Day
Monday, Sept. 5
What our members are saying
"First Nebraska Credit Union is an awesome place to do business with and will definitely recommended to family and friends. They made my loan process effortless. I really appreciated their patience, support throughout. I will definitely use them again any time I'm in need of a loan. Thank you again." (Lincoln North)
– Musa K.
Employee Recognition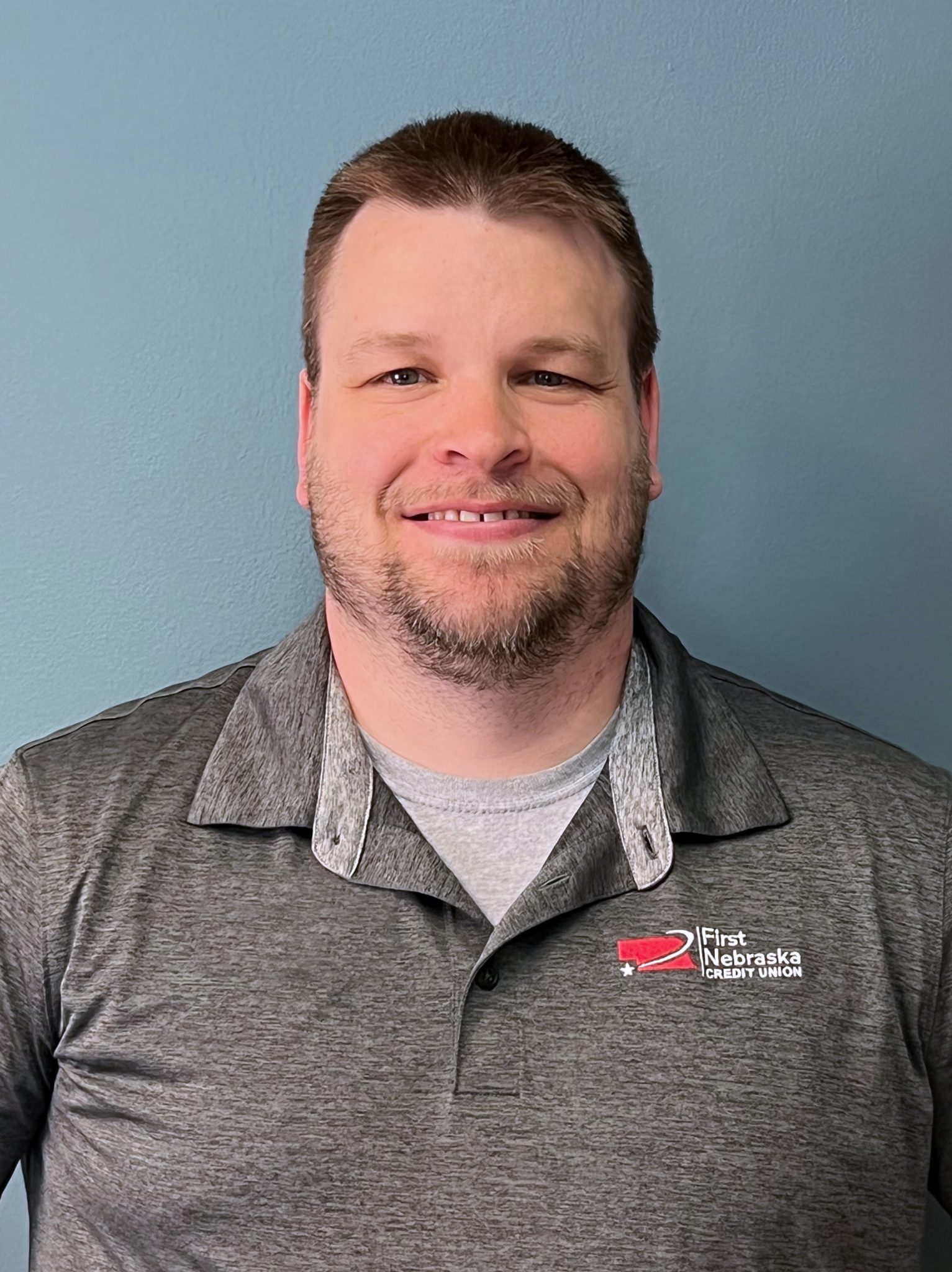 Congratulations Thomas Rief!
Promoted to Senior Branch Manager.
Thomas has been with First Nebraska Credit Union for 4 years, and in the financial industry for 19. He started as a Branch Manager at the Bedford location, and is now the Senior Branch Manager at our 48th and Elkhorn locations.
Thomas is originally from Woodbine IA, a small town about 50 minutes northeast of Omaha. He has two beautiful children, and his first-born was born in Hawaii. I am big sports fan, but my favorite sport is bowling.
He said, "I love a good comedy show, and spending time with family and friends. I am also a lifelong 49ers fan, and I have multiple tattoos."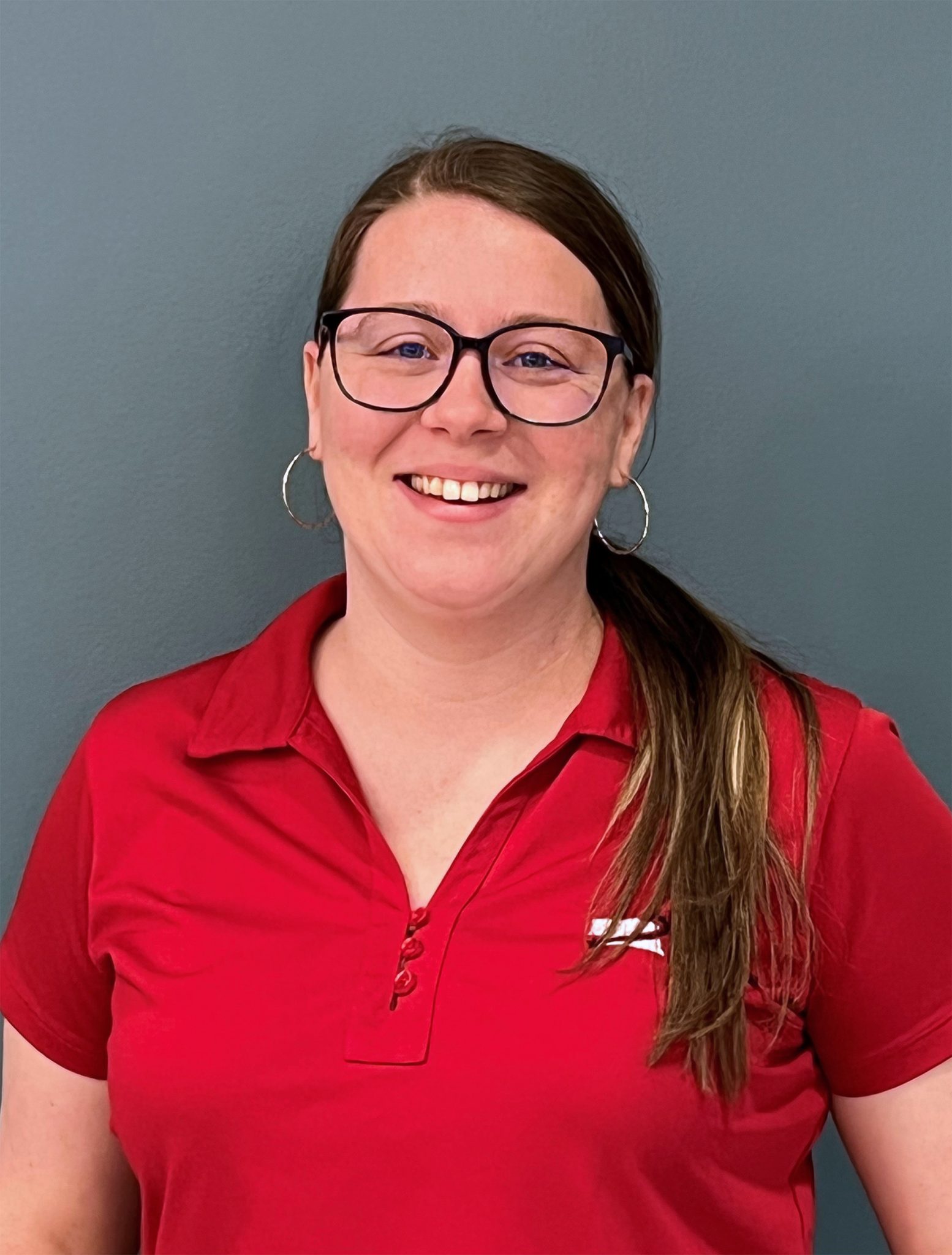 Congratulations Samantha Altstadt!
Promoted to Branch Manager
I have been in the financial industry for about 4 years, and at FNCU since October 2020, as a Financial Services Specialist, then as a Senior Branch Assistant.
I was born in Blair, Nebraska and grew up in the Florence area (North Omaha). I moved to southeast Kansas for about 3 years and then moved back to Omaha and joined the FNCU family shortly after.
I look forward to continuing to grow here at the credit union and help my team grow. You are only as successful as those you manage. I am so lucky to have such wonderful people to work beside every single day. One of my favorite quotes of all time, and the one I live by daily is "If you are the smartest person in the room, you are in the wrong room."
I enjoy painting, reading, and spending time with my family. I have a beautiful 9-month-old daughter with whom I hope to show what good work ethic and integrity can accomplish in life.
A little fact about me – I am a twin (and lucky for the world, it was a boy, so there aren't two of me running around!). We are also in the record books at the Blair hospital as the largest twins ever born there. My brother was 8lb 5oz and I was 6lb 15oz. My poor sweet mama.
Student Loan Information
We partner with ISL Education Lending to offer student loan products with competitive lower interest rates to help you and your student navigate college costs. If you find that savings, earnings and other financial aid are not enough to cover the full cost of college, visit https://firstnebraska.org/student-loans/
Learn more about:
Partnership Loans: These loans for students come with fixed and variable interest rates that are often lower than those offered by other national, for-profit lenders.
College Family Loan: This fixed-rate private loan is for parents or other borrowers who want to assist a student with their college costs by taking out a loan in their own name. You can pre-qualify to see your interest rate before you apply, without affecting your credit.
Both loan types offer options for when to start repayment so you may choose the one that's best for your situation, as well as an interest rate reduction for automatic payments.