People Helping People is our quarterly newsletter focusing on financial topics and news that is most important to our members.
Lincoln USDA Merger
On Oct. 1, 2022, we welcomed Lincoln USDA Federal Credit Union (Lincoln USDA) members into our credit union family, after the merger was finalized. The Lincoln USDA branch closed and Lincoln USDA members will be able to do business at any of the FNCU branches starting Oct. 1.
The merger will not result in any lay-offs or the elimination of any positions.
We look forward to welcoming Lincoln USDA members, and helping them with their daily financial needs.
5 Steps to Buying a Car
Not only is buying a new car a big investment, but the decisions you must make can be overwhelming – especially considering the number of options you have to choose from.
Here's a breakdown of the 5 steps to purchasing a new car, from Your Money Further.
Credit Unions are known for better rates and a personal touch, so let us make the car-buying process easier for you! Check out our Auto Loan rates here.
International Credit Union Day
Join us in celebrating International Credit Union Day on Thursday, October 20!
We appreciate you, our members, for being a part of the Credit Union family, and the success of First Nebraska.
Stop by a branch to see our new Savvy the Sandhill Crane display! Plus, from Oct. 20-31, enter to win some new FNCU items! One prize will be given away at each branch!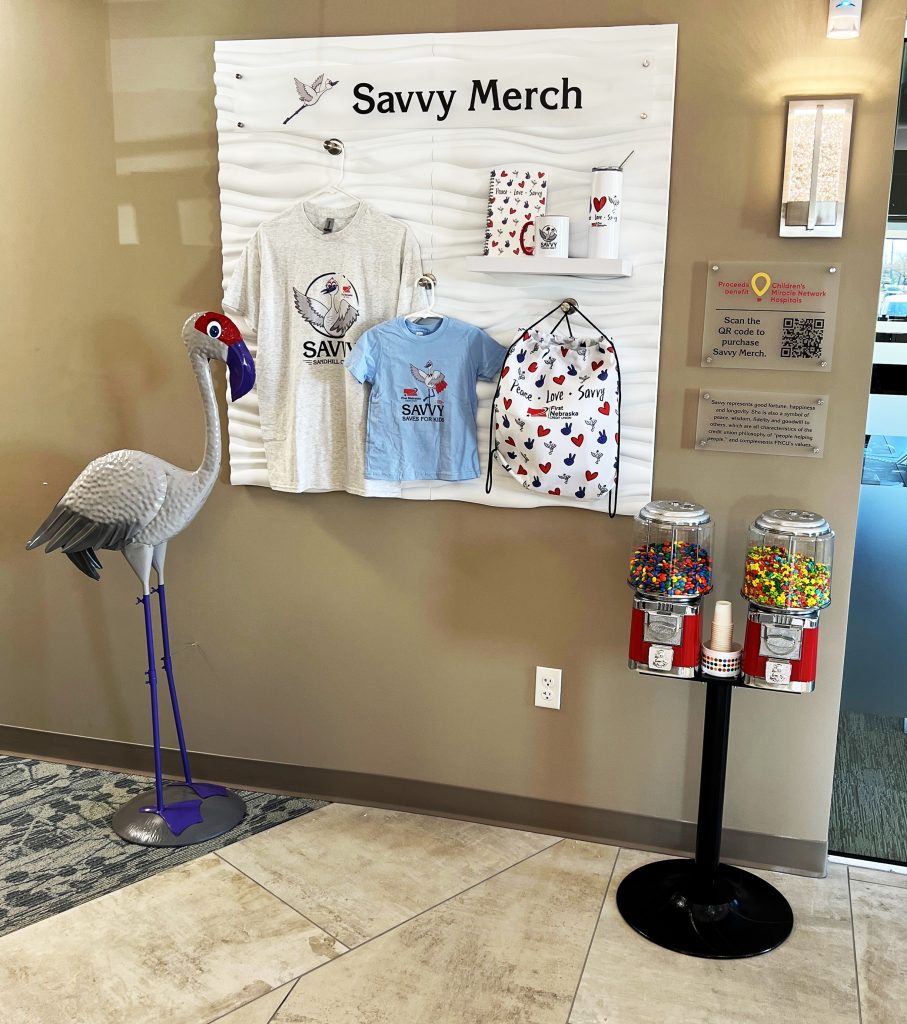 Check our website
or your email for details when the date is near.  
Learn to Survive Inflation – Oct. 12
GreenPath, our partner for financial counseling and educational resources, offers several webinars each month! Take a look at upcoming ones (Student Loan Forgiveness on Oct. 6; Your Money Personality on Nov. 9) and recorded ones here.
Don't miss the webinar "5 Steps to Survive Inflation" (Oct. 12, 1 pm Central)
You will learn:
What is inflation?
How to maximize your spending plan and make your money work best for you
How to prioritize, adjust and minimize spending to kick inflation's behind
Who should attend:
Anyone who spends money
Anyone who wants to save money
Anyone who wants to better manage their spending
New Senior Branch Assistant
We are excited to welcome Amanda Polsley, new Senior Branch Assistant at our Elkhorn Branch!
Amanda Polsley was a financial treatment coordinator/office manager in the dental field, and has also worked as a bank teller in the past.
She is from Omaha, and currently lives in Bellevue. She has been married for 8 years and has 4 children and a Great Dane.
She looks forward to learning everything there is to know about the financial world and getting to know her fellow co-workers. She enjoys crafting, and loves Fall, fishing/camping, and taking family vacations. She said, "I absolutely love spending time with my family and watching my children play sports!!"
Please stop in and meet Amanda when you have a chance.


Shared Branching means more convenient locations for you!
FNCU is now in the Shared Branching/Co-op network, so you can visit other participating credit unions near you to do your FNCU transactions.
Shared Branching is a national network of credit unions that make their branches available to members of participating credit unions. A member can stop in and do transactions such as withdrawals, deposits, transfers, loan payments, or check their balance, at participating credit union locations.
Traveling?
There are 5,600 participating credit unions in the U.S.! In Nebraska there are 18 participating credit unions, with 6 in Omaha and 4 in Lincoln. Plus there are 31 in Iowa.

Click here to find one near you. 
120th Street News
We have officially closed our 120th street branch, but don't let that deter you from doing your banking in the area! The Interactive Teller Machine (ITM) gives you 24/7 access to your funds, and during business hours, you can speak with an FNCU teller, right there at the machine. They will help you the same as if you were in the drive-thru.
Plus, there are several Shared Branching locations in the 120th & I St. area to help serve you with your every-day banking transactions.
Congrats to our 120th Street ITM users in June-July
Two Wyze security cameras!
Six $50 giftcard winners!
June 8: Oropeza G.
June 15: Annette L.
June 22: Claire V.
June 29: Eric B.
July 6: Michael L.
July 13: Amber O.
Closed for the Holidays
Columbus Day and Indigenous Peoples' Day
Monday, Oct. 10
Veterans Day
Friday, Nov. 11
Thanksgiving Holiday:
Thursday, Nov. 24 – Closed
Friday, Nov. 25: Drive-thru only, open 8 AM – 6 PM
Saturday, Nov. 26: Drive-thru only, open 9 AM – 12:30 PM
Christmas Holiday:
Saturday, Dec. 24 – Closed
Monday, Dec. 26 – Closed
What our members are saying
"Audri was incredible in giving us all the options for a personal loan. This was such a seamless experience for us because of you and we are so grateful at how quick this process has been. This credit unions' staff is so incredible, I've never had a negative interaction. It's why I can't let you guys go even though I've relocated to Tennessee. Thank you again!"
– Cassandra L.
What our staff is saying