Pay one-time or recurring bills from your FNCU checking account.
You must be enrolled in Online Banking and have a Checking Account to use this service.
Quickly and easily pay all of your bills in one place using Bill Pay.
Save time and money – no more check writing, no more stamps, no more hassles!
Pay most merchants electronically. If a merchant cannot receive electronic payments, a check will be mailed.
View history to see what payments have been made or view pending payments you have established.
Please note: there is a 48-hour waiting period prior to scheduling your first bill pay item.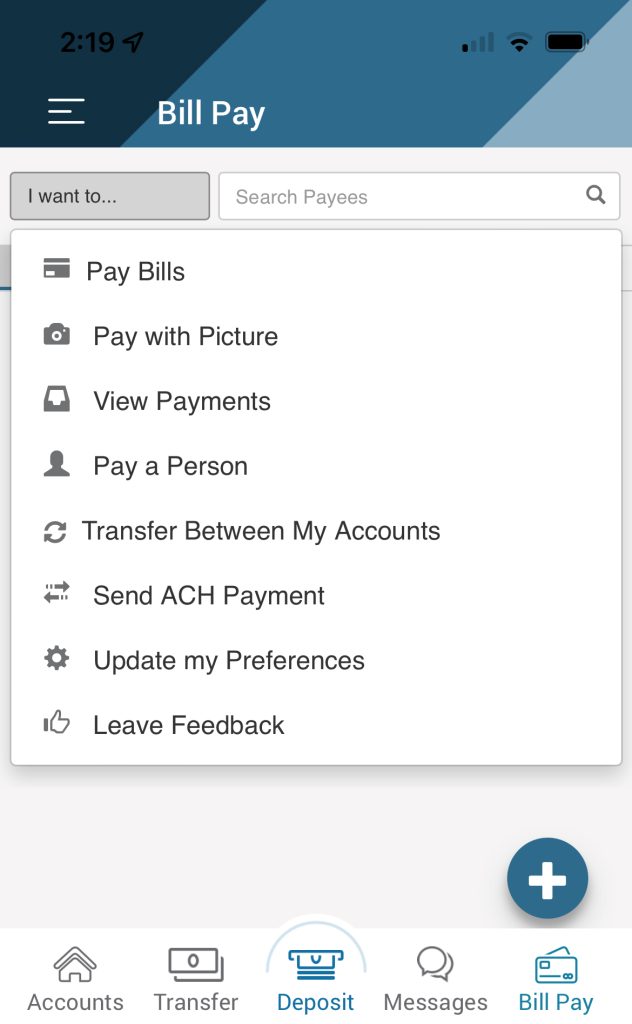 See what Bill Pay can do for you. Get started today!
Online Banking:

Mobile App:

---
Pay Bills
Pay Bills: Set up recurring bills or one-time payments from your FNCU checking account, and it will be paid on the day you choose, or as soon as possible. Setup payees using:
Pay with Picture: Easily setup new payees by taking a picture or uploading a picture of your bill. (Give it some time to "read" the information.)
Add Payee: Setup payees manually.
Send Money
Pay a Person: Send funds to anyone. (also known as P2P)
To send funds, all you need is their name and email or phone number. Then create a secret word and tell them what it is.
They get a notification via email or text and enter the secret word to accept the funds.
They choose to receive funds to their debit card or checking account.
Funds available to debit card within minutes, and up to 2 days for a checking account.
$250 max.
Transfer Between My Accounts: Send or receive funds from FNCU to your other financial institution. (also known as A2A)
Fund availability may take up to 6 days.
$500 max.
Send ACH Payment: Send funds electronically to another person or account using their account number and routing number. Setup one-time or recurring payments using the Send ACH Payment option.