An ITM is an enhanced ATM. Instead of seeing our friendly FNCU tellers through the window, you will see them on-screen.
Do most of your typical drive-thru window transactions (during business hours) with an ITM. After hours, use it as an enhanced ATM, 24/7.
ITM Tellers located at our Bedford Branch.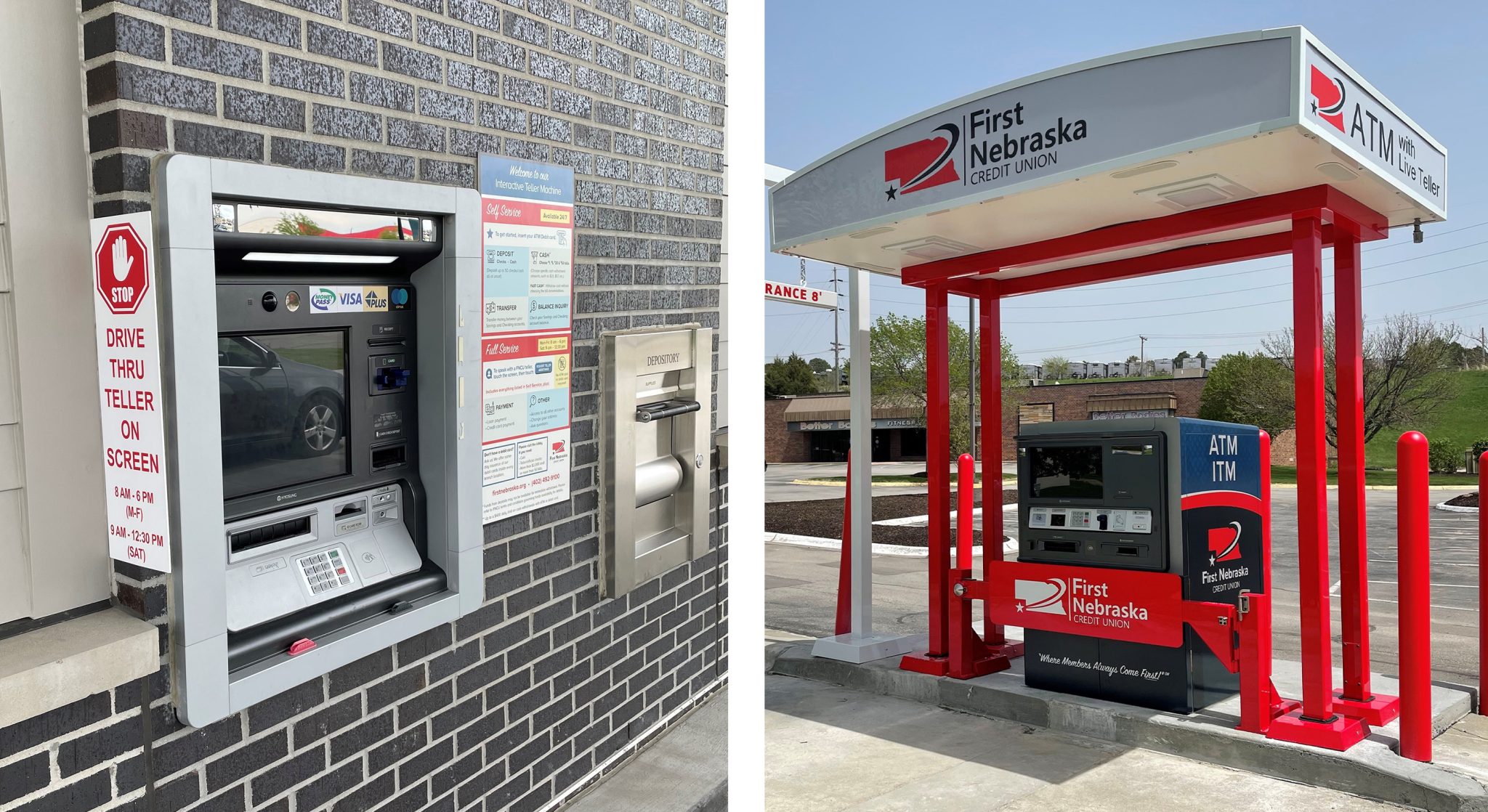 When you visit our drive-thru at our two Lincoln branches and Elkhorn, you won't see a teller window, but you still have access to our FNCU tellers and drive-thru services with our Interactive Teller Machine (ITM).
Our 120th St. ITM is now available and located in the parking lot at 120th and I St.
It's easy! Think of it as a zoom call with your friendly FNCU teller!
---
See what you can do from the convenience of your car!
During business hours:
Touch the screen
Press "Teller Assistance" and you'll see an FNCU teller on the screen who will help you with your banking needs
You can do most everything that you would do if you came into a branch
NOTE: You do not need your ATM/Debit Card when using Teller Assistance.
During and after hours, the ITM is available as a self-service machine, just like an ATM, but with more features, such as:
Deposit up to 50 checks/cash all at once!
Choose bill denominations of $1, $5, $20 or $50
Choose specific cash withdrawal amounts such as $23, $57, etc.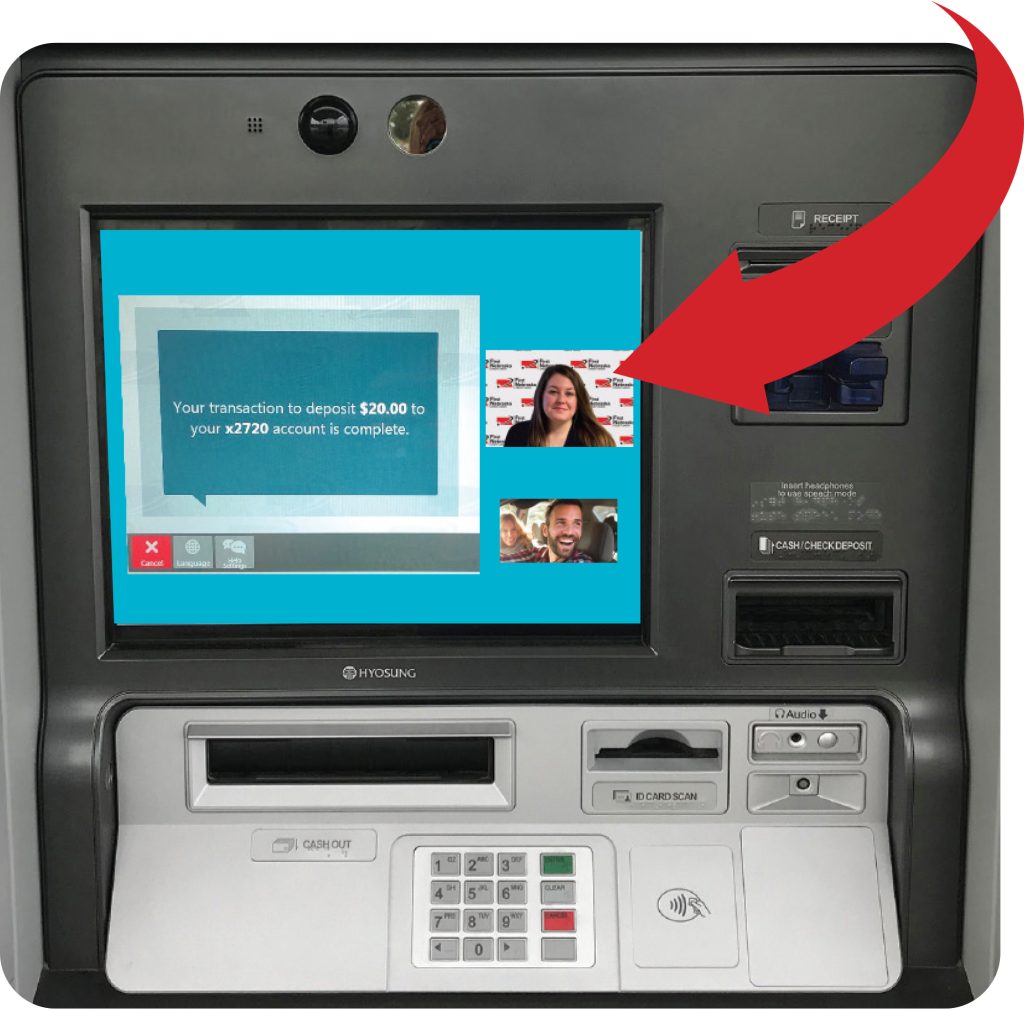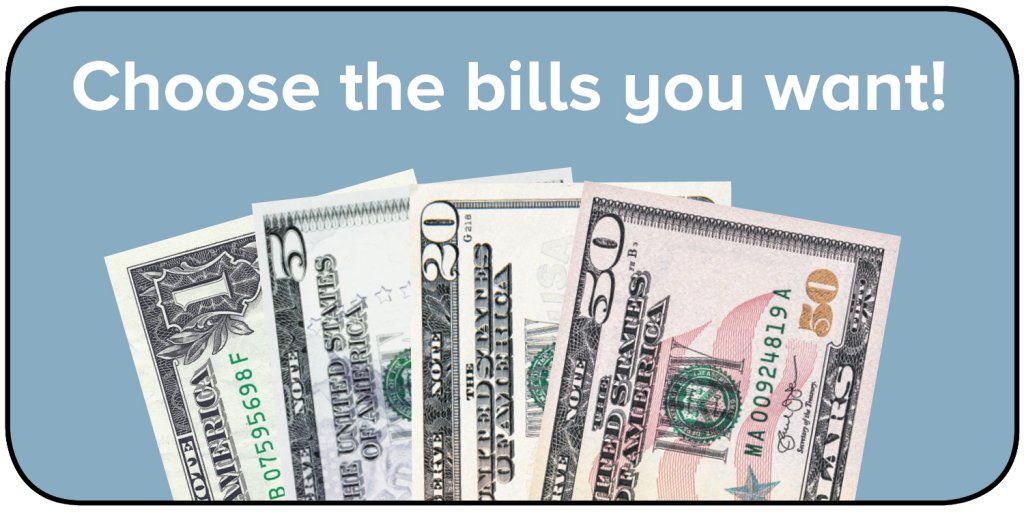 Remember, you have free, unlimited access to all FNCU branch ATMs and ITMs.
* Click here to learn more about our ITMs.
Note: Don't have a debit card? We offer same-day issuance of our debit cards inside every branch location!
ITM FEATURES
24/7 WITH ATM CARD
OR DEBIT CARD
TELLER-ASSIST+
Deposits,* withdrawals,** transfers
✓
✓
Balance inquiries
✓
✓
Cash available in $1, $5, $20, $50
✓
✓
Choose specific cash withdrawal amounts (Ex. $23.00, $57.00, etc.)
✓
✓
Deposit cash and checks all at one time (up to 50!)
✓
✓
Image of checks printed on receipt
✓
✓
Address change request
✓
✓
Loan payment
N/A
✓
Use without ATM or debit card (ID required)
N/A
✓
+ Teller Assistance with an FNCU Teller available Mon-Fri: 8 am–6 pm and Sat: 9 am–12:30 pm. * Funds from deposits may not be available for immediate withdrawal. Please refer to FNCU terms and conditions governing funds availability for details. ** Up to a $400 daily limit on cash withdrawals with ATM or debit card. NOTE: Official checks not offered through ITM (Visit lobby for assistance.)