Thank you to our employees and members who generously give their own time and resources to help our communities with specific needs, while reinforcing the credit union philosophy of "People Helping People."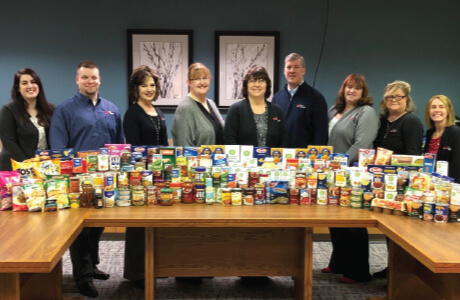 Pack the Pantry
In February 2019, members and staff donated non-perishable food items for the Little Free Pantry of Omaha.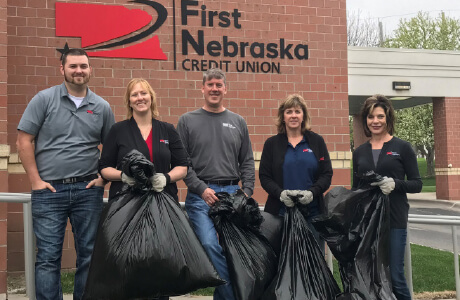 Earth Day
Our staff celebrated Earth Day in April 2019 by picking up trash for many blocks surrounding our Bedford branch location.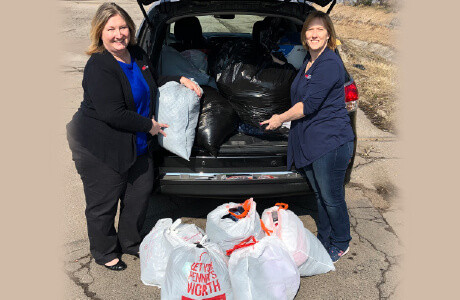 People's City Mission
In March, our employees cleaned out their closets to donate old logo-wear and other clothing to People's City Mission in Lincoln. We gave a total of 223 lbs. to support PCM!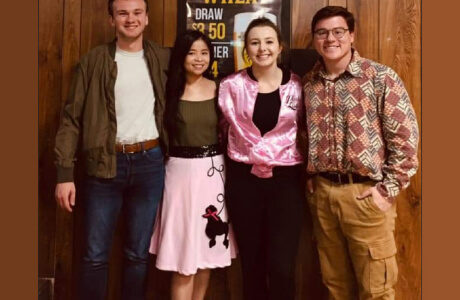 Children's Miracle Network
We supported the Children's Miracle Network by raising money at their Bowl-a-thon in October 2019. Congrats to the FNCU team for winning 1st place in the costume contest!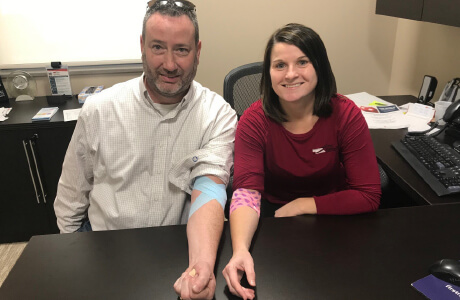 Blood Drive
We partnered with the Nebraska Community Blood Bank in November 2019. Members and staff donated blood at our Yankee Hill Branch in Lincoln.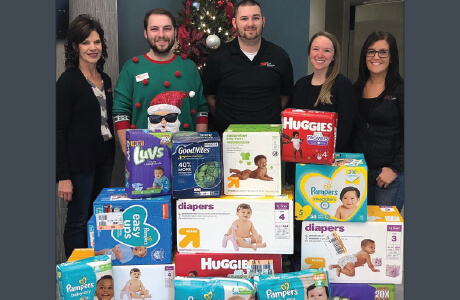 Lydia House Diaper Drive
In December 2019, members and staff donated diapers for the Lydia House Diaper Drive in Omaha. Together, we collected over 1,500 diapers and 500 wipes to help mothers in need.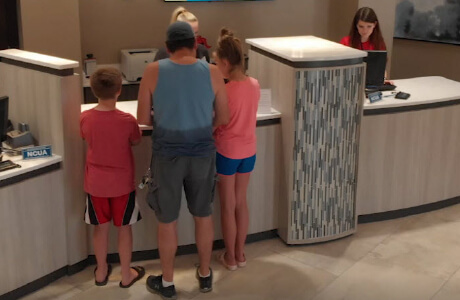 Local Charities
To celebrate the opening of our Yankee Hill branch, we donated to local charities on new members' behalf, giving $500 to Omaha Children's Hospital & Medical Center, People's City Mission, and the NSEA Children's Fund.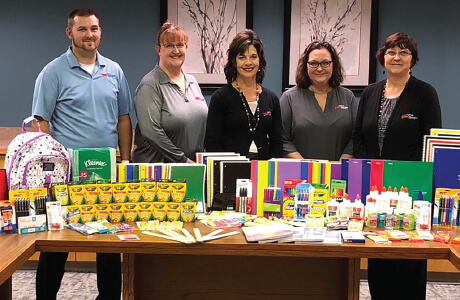 School Supplies
In August 2019, our staff donated school supplies to the "7 Can Help Kids Back to School Backpack Program." The mission of the program, put on by KETV NewsWatch 7 and The Salvation Army of Omaha, is to make sure every child is ready for the first day of school by providing free backpacks filled with supplies.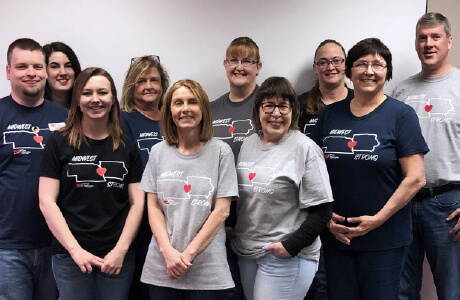 Midwest Strong
To show our support for flood victims in our area, we wore "Midwest Strong" t-shirts on many Fridays throughout the year. First Nebraska donated to the Nebraska Credit Union League Fund that helped credit union members and their families who needed assistance after the flood.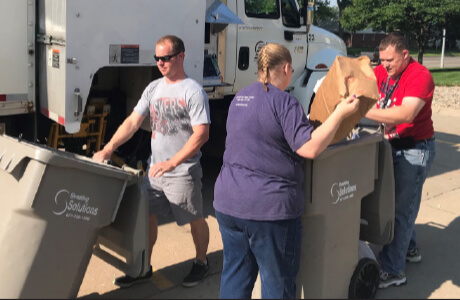 Harvest of Books
We co-sponsored two shred events with the Lincoln Education Association. All donations were given to the Harvest of Books in Lincoln.
Great Flood of 2019
More than ever, we fulfilled our mission during the Great Flood of 2019, which took a financial toll on many of our members. The flood affected Nebraska and 8 other Midwest states for most of the year, and some homes were still underwater in December. A FNCU member and his family from Bellevue, NE lost their home and everything in it. They called and let us know what happened, and while they were looking for a place to live, we deferred their loan payments, and set up an Overdraft Line of Credit to help them pay for other expenses. We received many calls like this from members, and we were able to help them by offering low-interest loans, waived fees, deferred payments and refinancing.