Available in our Mobile app, deposit a check by taking a picture of it.
In the Mobile Banking app, click on "Deposit."
Choose the account you want the check deposited to, and type in the amount written on the check.
Endorse your check with "For Remote Deposit Only FNCU" and your signature.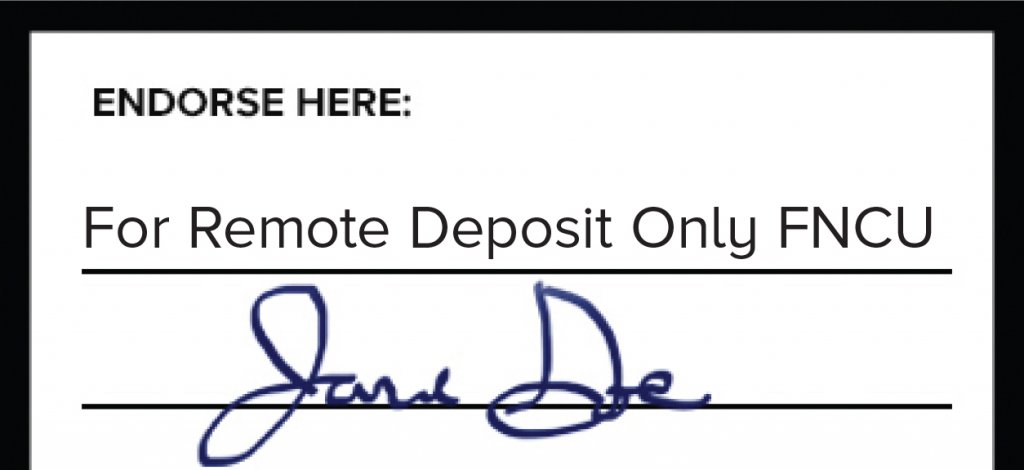 Take a photo of the front and back of the endorsed check.
Click "Submit."
You will receive a notification once items are accepted for deposit and processed to your account.