If we had just one cookie,
we'd give you the bigger half!
You know what goes good with cookies besides a cold glass of milk?
You can use the equity in your home to finance a large project, such as a home renovation, or any big purchase, like a vacation, air conditioner or anything!
We offer an easy online application to get you started. Check out our low-interest rates today!
Whether you're getting a new kitchen or not, here's a recipe from Savvy's recipe box that we think you'll enjoy.*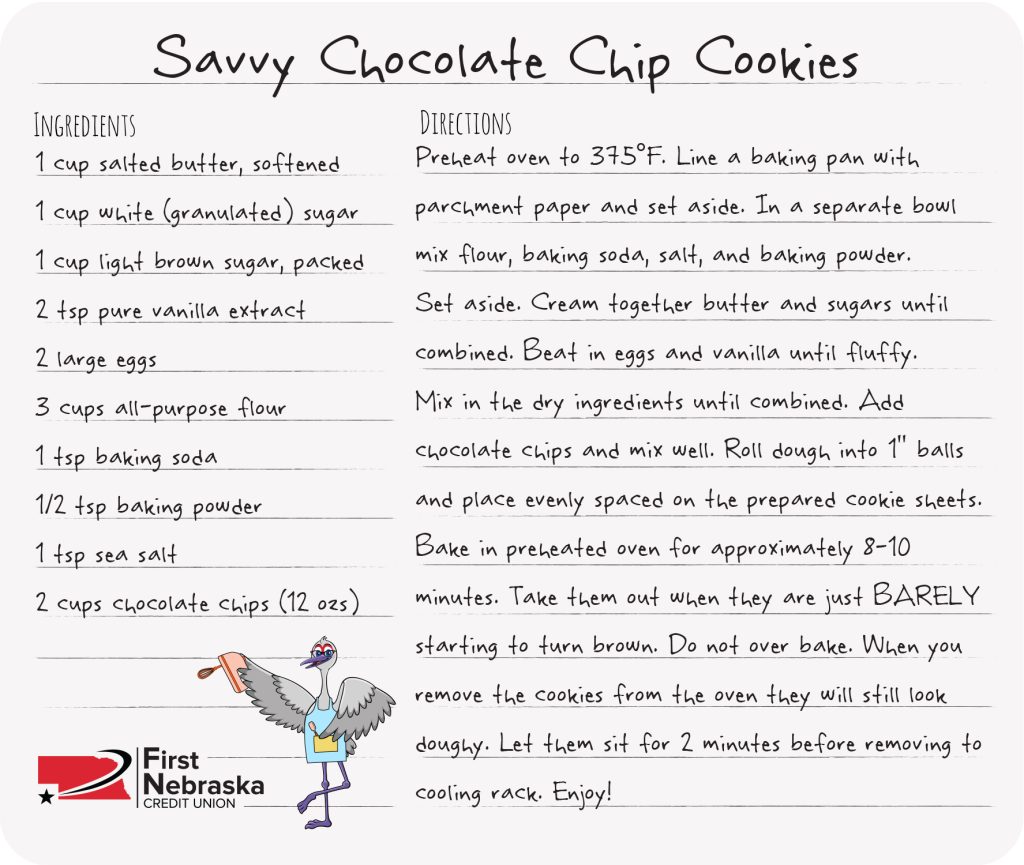 *FNCU is not held responsible for your cooking abilities or if you burn them.
Oh, and here's the real disclaimer that compliance wants us to use. ⇩
Home Equity Loans are available for primary residences located in Nebraska or Pottawattamie County, in Iowa. Rates, terms and conditions are subject to change and may vary based on creditworthiness, qualifications and collateral conditions. Other restrictions may apply. All loans subject to approval. The actual amount of your line/loan will be determined by the amount of equity in collateral. Applicants are responsible for cost of appraisal, if required. The closing costs depend on the location of the property and the amount of the equity line/loan. For lines/loans up to $100,000, closing costs typically range between $225 and $1,000. Property Insurance is required. Consult your tax advisor for deductibility of Interest. You must be a member of the Credit Union to obtain a loan. There is a $5.00 minimum balance required in your share savings when you become a member. Interest accrues from the date of funding.