People Helping People is our quarterly newsletter focusing on financial topics and news that is most important to our members.
In this issue, find out more about:
Saving money the easy way
Checking account changes
New mascot
120th street branch news
Welcome Kayci Holland
Setting up beneficiaries
Virtual Annual Meeting
Closed holiday dates
Diaper Drive donations
Saving money the easy way!
5 ways to save automatically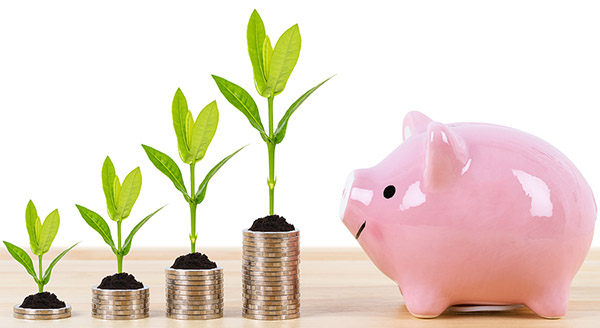 If you only have 3-6 months in savings to cover emergencies, you are not alone. Nearly 1 out of 2 people are in this situation. And 1 out of 4 Americans have absolutely no savings.* The two biggest reasons that people don't save money are 1) because they don't have much extra money to set aside, or 2) because they have not taken the time to set up automatic savings.
show more
If either of these reasons is what stops you from saving, don't worry, we have the products to help you, and tips to make it happen.

First of all, realize that you don't have to save a large amount. If you set aside just $50 per month, you will save $600 in one year. That could cover the cost of an unexpected doctor bill, an appliance, a car repair, or a trip to your cousin's wedding.

When to start saving money

You've heard the expression, "The best time to plant a tree was 20 years ago. The second best time is now". We believe the same could be said about saving money – the sooner, the better! And if you haven't started yet, don't put it off any longer.

Decide to start saving

January is a perfect time to start saving, because many of us are in the "New Year's Resolution" mood. So take advantage, and make a plan – right now! The great thing about this New Year's Resolution is that you only have to do it once, then it's done – and you'll be saving all year long!

Making it happen

Choose a day in January and write it on your calendar and setup a reminder on your phone. Take a look at these popular savings options, then give us a call or stop in to get started. It will be worth your time!
Ways to Save

Description

How much will I be saving?

Learn more

Payroll Distribution on Direct Deposit

You can have part of your direct deposit setup to automatically go into your Savings account.

You can choose how much you want to save.

Give us a call.

Round-up

A new feature added to our checking accounts. It will round-up each debit card purchase to the next dollar, and the difference is deposited into your FNCU savings account.

Between .01 and .99 on each transaction. 20 purchases in a month will average between $5-$15 of savings.

Visit https://firstnebraska.org/round-up

Christmas, Vacation or Savings Account

Set money aside for something special, such as Christmas or a vacation.

You can save as much or as little as you want, and you'll earn interest on $100 or more.

Apply online by visiting https://firstnebraska.org/savings

Transfer money into Savings

If your paycheck or other funds are deposited into another account, you can transfer money automatically into your Savings each month.

Use online/mobile banking to set up a transfer into your Savings account.

Give us a call.

Term Share Certificates (CDs) and IRAs

If you have more than $500 that you don't need access to, consider a Certificate or IRA to earn more interest.

It depends on how much you set aside. Certificates and IRAs generally offer a bigger return on your money than most savings or Checking accounts.

https://firstnebraska.org/rates-certificate or
https://firstnebraska.org/savings/individual-retirement-accounts
No matter which option you choose, once it's set up, it's automatic! You won't have to touch it again until you want to make a change.
* Source: Bankrate Emergency Savings Survey, June 22-27, 2021. https://www.bankrate.com/banking/savings/emergency-savings-survey-july-2021
show less
Checking Account Changes
We have evaluated our checking accounts and are updating them to better fit the needs of our members. If you have an FNCU checking account, your account will move into one of our new accounts automatically on March 1, 2022. You will see more detailed information in your statement or in the mail regarding your account changes.
| | |
| --- | --- |
| If you have a: | It will switch to a: |
| First Class | Secure |
| Premier | Premier |
| Preferred | Secure |
| Smart Start | Classic |
| Classic | Classic |
| Basic | Classic |
| First Class 2 or Preferred 2 | Select |
No action is required on your part. Your account will automatically switch to the new account. Your current checking account number and access to your account will remain the same. You may continue to use your ATM or Visa debit card and checks.
To view the new account features and benefits, visit our Checking website page. Our checking accounts are loaded with excellent features and benefits, plus a brand-new feature called Round-up Savings, which can help you easily save money.
Of course, our new checking accounts will still include the bank-from-home features you would expect from any checking account: free* online/mobile banking, surcharge-free** ATMs all over town, remote check deposit, and electronic statements.
If you have any questions after reviewing the information sent to you, please give us a call at 402-492-9100, Ext. 838.
* Text, data and other wireless carrier charges may apply.
** For each non-FNCU branch ATM transaction over four, per account, per month, an ATM Transaction Fee of $2.50 will be assessed. Other bank, credit union, and ATM operators' surcharges may apply. Cash withdrawals subject to daily limit.
show less
New mascot!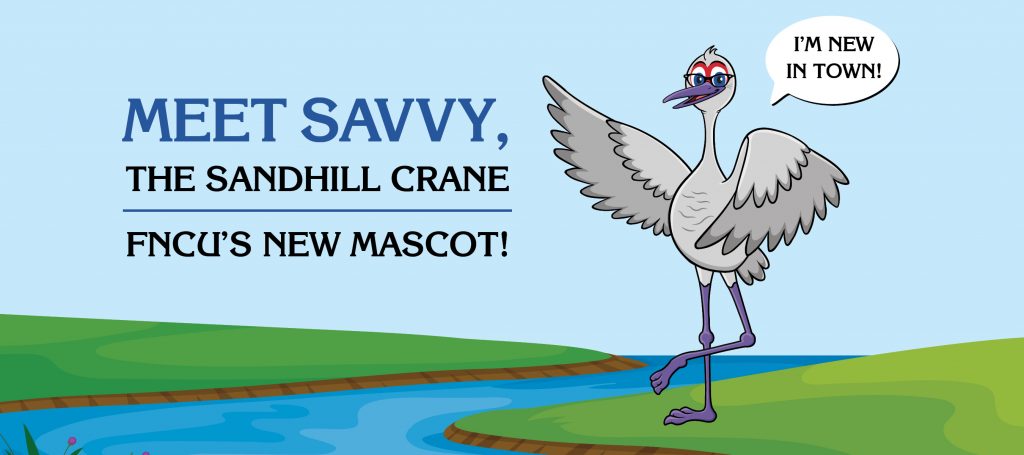 We are excited to introduce our new mascot, Savvy the Sandhill Crane!
Savvy stopped in Nebraska during migration, and loved it so much, she decided to stay! Now Savvy lives in the Omaha area full-time.
show more
"When I saw First Nebraska was looking for a mascot, I knew I'd be the perfect fit! I represent good fortune, happiness and longevity. I am also a symbol of peace, wisdom, fidelity and goodwill to others, which are all characteristics of the credit union philosophy of "people helping people," and complements FNCU's company values. Plus, Nebraska is a special place for Sandhill Cranes. Each year, 400,000–600,000 of us stop to rest and refuel in Nebraska during our migration."
Savvy Crane became the First Nebraska mascot on January 1, 2022. You'll see Savvy in the branches, on our website, and in our marketing campaigns, as well.
To help you get to know Savvy, we are giving away a Henry Doorly Zoo & Wildlife Safari Park package! For details, visit https://firstnebraska.org/savvy-crane
GOOD FORTUNE • HAPPINESS • LONGEVITY • PEACE • WISDOM
show less
120th Street Branch News
Upcoming Changes Effective January 1, 2022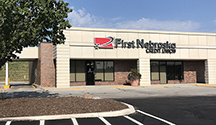 We have noticed a decrease in the number of members at our 120th and I Street branch over the past couple of years. Patterns indicate this traffic has migrated to other branch locations and electronic channels. To continue our service commitment to you and to best serve all our First Nebraska members, we will make the following changes:
show more
On December 31, 2021 at 5 pm, our branch lobby at 120th and I Street closed permanently. Our drive-thru will remain open as usual, Monday-Friday from 8 am to 6 pm, and Saturday from 9 am to 12:30 pm.
Coming in Spring 2022! Our new ITM (Interactive Teller Machine)/ATM will open in the 120th and I Street parking lot.
In early Fall of 2022, we will close the drive-thru and all future transactions will be serviced by the ITM, another branch location, or by using our electronic services.
What can you expect from our new ITM? An ATM and Drive-thru Teller all in one! These services include:
24/7 service with access to a live FNCU teller Mon-Fri 8 am – 6 pm and Sat. 9 am – 12:30 pm.
Choose $1, $5, $20 & $50 bills.
Choose specific cash withdrawal amounts, such as $23, $57, etc.
Transfer money between your Savings and Checking accounts.
Check your Savings and Checking account balance.
Deposit up to 50 checks/cash all at once.
Make a Loan or Credit card payment (during business hours; with the help of a teller on-screen).
Want to speak to an FNCU teller? Simply touch the screen to see and speak with one of our tellers just like in the drive-thru. You can ask them questions, perform account maintenance, or conduct transactions the same as you would with a teller at a branch. Our ITM tellers are FNCU employees, located at our main branch.
Don't forget the many other ways you can transact your business, such as:
Remote Check Deposit
Bill Pay
Online Loan Applications
Online Payments (make a payment or transfer funds from another financial institution)
eSigning (Sign electronically for loans and new accounts. All you need is an email address)
Phone Banking – Call (531) 600-6797, anytime, anywhere!
Give Us a Call – an FNCU representative will be happy to assist you over the phone
If you would like to come into a branch to transact your business, we are happy to serve you at one of our three locations in the Greater Omaha area.
Thank you for your membership with First Nebraska Credit Union.
show less
Welcome Kayci Holland
New Assistant VP of Sales & Service

We're excited to welcome Kayci Holland, our new Assistant VP of Sales and Service. Kayci comes to First Nebraska with over 10 years of experience in the financial industry. She was born and raised in Omaha, went to UNL, and recently moved back to Omaha with her family after living in Seattle for 10 years.
show more
Kayci has been married for 13 years and has 2 sons, Ezra (2.5 years old) and Levi (8 months old). She enjoys cooking, football, boating, and being with family. She plans to visit many college and pro football stadiums around the country to watch the Huskers or Seahawks play.
She looks forward to a long career with First Nebraska and continuing the credit union mission of people helping people.
show less
What You Should Know About
Setting Up Beneficiaries for Your Accounts
Designating beneficiaries protects your assets after death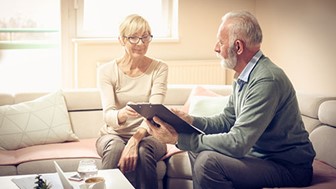 No matter the state of your finances, it's important to think about what will happen to your accounts if you pass away unexpectedly. After all, this could have a major impact on the well-being of your family. One of the things you can do to help secure their future is to set up beneficiaries.
show more
What is a beneficiary?
Put simply, a beneficiary is somebody who receives your assets at your death. Generally, these are only available for certain types of accounts, such as individual retirement accounts and life insurance policies. According to certified financial planner Justin Pritchard, there are two different types of beneficiaries: primary and contingent. The primary beneficiary is your first choice, while the contingent beneficiary is a backup in case the primary beneficiary is no longer living.
However, you're not limited to just one of each. "You can have multiple primary beneficiaries in some cases," Pritchard says. "You could have three primary beneficiaries, all of which receive 33.3 percent of assets." You can even name a trust or your estate as a beneficiary, though if you want to leave money to a minor, you should consult an estate planning attorney as that's a more complicated matter.
Why is a beneficiary important?
Naming a beneficiary helps eliminate confusion after your death. By setting up a beneficiary for all of your accounts, you leave no doubt as to what should be done with your insurance proceeds and hard-earned money. This can save time and headaches over paperwork, as well as ensure the financial well-being of your loved ones in a timely manner — which is particularly important if the money in one of your accounts was meant to cover funeral expenses.
"If you pass away without naming beneficiaries…it can create legal entanglements for your heirs," writes financial expert George D. Lambert. He explains that even if you have a will, your loved ones must still go through the probate process to get what you left them. This can be expensive and take a long time if they fight over your assets. Designating beneficiaries simplifies the whole process and leaves no room for argument. "You list who will get the money and what percentage each will receive," Lambert says. "Then, after you die, your beneficiaries present a death certificate to the financial institution and fill out a form. The check arrives in a few weeks. There's no probate, no court involvement, no expense."
Life insurance and annuities
According to Julia Kagan, personal finance editor for Investopedia, life insurance proceeds are tax-free to the beneficiary. They are also not reported as gross income. Nonetheless, she adds that "any interest received or accrued is considered taxable and is reported as any other interest received." Most life insurance and annuity companies have forms that allow you to decide how beneficiaries receive the death benefit. Typically, you would choose between three payment options: lump-sum, period certain and amortization over the beneficiary's life expectancy. You may even combine payment methods; for example, you could have your beneficiary receive a portion of the death benefit as a lump sum, with the rest paid over time. Just remember that the standard form used by the financial institution might not be good enough for you, so it's advisable to work with an expert to ensure everything is the way you want it.
Individual retirement accounts
Unlike life insurance and annuities, individual retirement accounts normally pay out based on the institution's own policy, not what you dictate. Furthermore, only your spouse, if named as the primary beneficiary, can inherit your IRA and treat it like their own retirement account. They may be able to roll it into their existing IRA or leave it as an inherited IRA; and once they have inherited your IRA, they can also name their own beneficiaries for it. This can be a downside if, for example, your spouse remarries and passes along your IRA assets to someone else while leaving out your children. One of the ways to get around this is to name a trust as the beneficiary of your IRA, which can help protect your assets. However, this can also be costly and must be precisely drafted to accomplish what you want. As a result, it's best to first explore your options and, if you are set on designating a fund as your IRA beneficiary, to do so with a financial attorney.
Setting up beneficiaries for your accounts is one of the most important parts of estate planning. And because there's no way to know for certain when you will pass away, it's also important to get it done right the first time, as well as every subsequent time you review your plans. Because of this, it can truly pay off — for your loved ones — to hire expert financial help.
show less
Virtual Annual Meeting
April 21 – Save the Date!
You're invited to join us for our virtual Annual Meeting on Thursday, April 21, 2021 starting at 5:30 p.m. Details will be provided via mail/email as the date get closer.
show more
New board members will be voted on at the meeting. The Board of Directors is comprised of volunteers who represent the entire membership. Phil Kottmeyer was appointed Nominating Chair for 2022.
The FNCU Nominating Committee has announced its nominations for the board positions. The nominees are: Nancy Wallace, Mike Hoskovec, and Julie Beers. These candidates are currently serving on the Board of Directors and have agreed to continue to serve if elected. Since the number of candidates presented by the Nominating Committee is equal to the number of positions to be filled, we are not seeking additional candidates at this time.
If you have questions about the election process, you may contact the Nominating Committee at: First Nebraska Credit Union, Attn: Phil Kottmeyer, Nominating Committee, 10655 Bedford Ave., Omaha, NE 68134.
show less
Closed for the Holidays
Martin Luther King, Jr. Day
Monday, Jan. 17
Presidents Day
Monday, Feb. 21
What our members are saying
"FNCU was eager for my business and easy to work with. Very knowledgeable and professional. Did all the processing over the phone and online. Got the money I needed and recommend FNCU."
– Patrick B.
Giving back to the community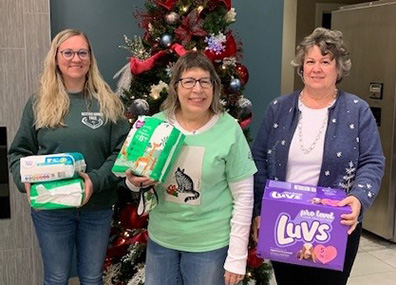 Once again this year, we helped the Lydia House in Omaha collect diapers in December. Thanks to all who donated!