TAKE CONTROL

OF YOUR FINANCES.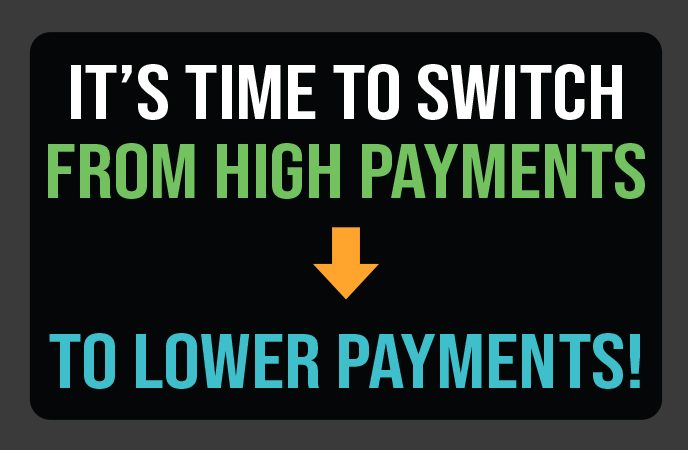 Let's see how we can help you…
Give us a call to discuss lowering your monthly payments.
Examples of high-interest rate debt:
Card/Loan
High-interest Rate*
Switch to a
Lower-interest rate**
& gain back

some

extra


MONEY

each month!

Credit Card
22%

(the other guys-oh my!)

Personal Loan
18%

(the other guys-ouch!)

Store Credit Card
25%

(the other guys-yikes!)
WHAT CAN WE DO FOR YOU?
Lower your monthly payments
Pay less overall
Consolidate debts
Call us today to see if we can help you gain back some
money

each month!

Learn more about our Personal and Home Equity Loans.

Just in case you're wondering… this promotion does not come with a game or controller. We know that would be cool, but just think, you could potentially save enough money to buy exactly what you want (or need).

New money loans only. All loans subject to approval. Unsecured and Secured loans available. Rates, terms and conditions are subject to change and vary based on creditworthiness, qualifications and collateral conditions. Collateral may be required. Home Equity Loans are available for primary residences located in Nebraska and Pottawattamie County, in Iowa. Other restrictions may apply. You must be a member of the Credit Union to obtain a loan. There is a $5.00 minimum balance required in your share savings when you become a member.

*Rate examples quoted are for illustrative purposes only. They are generic and based on averages in 2022. Source: wallethub.com.

**It is not guaranteed that consolidating multiple debts into a single monthly payment will result in a lower monthly payment or lower interest rate. Payment reduction may come from a lower interest amount, a longer-term loan, or a combination of both.