What's in your future?
Remodeling your home
Designing your dream backyard
Funding a wedding
Going on a vacation
Consolidating debt
Whatever it is, we can help you fund it!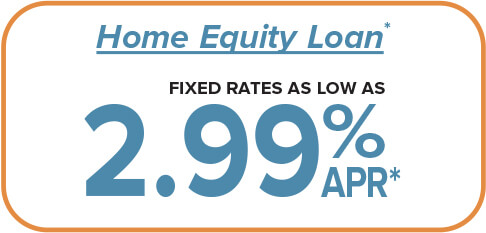 APR=Annual Percentage Rate. Rates subject to credit and amount of equity in your home. Home Equity Loans are available for primary residences located in Nebraska or Pottawattamie County, in Iowa. Rates, terms and conditions are subject to change and may vary based on creditworthiness, qualifications and collateral conditions. Other restrictions may apply. All loans subject to approval. The actual amount of your line/loan will be determined by the amount of equity in collateral. Applicants are responsible for cost of appraisal, if required. The closing costs depend on the location of the property and the amount of the equity line/loan. For lines/loans up to $100,000, closing costs typically range between $225 and $1,000. Property Insurance is required. Consult your tax advisor for deductibility of Interest. You must be a member of the Credit Union to obtain a loan. There is a $5.00 minimum balance required in your share savings when you become a member. Interest accrues from the date of funding. Election of 60-day first payment due date may increase finance charges. Offer is valid for new loans only and is not available on refinances of existing FNCU loans. Rates as of 7/1/2021.
HOME EQUITY: Payment Example: For a $25,000 dwelling secured loan for a term of 60 months at 2.99% APR, the monthly payment will be $446.69. All payments calculated with loan-to-value of 80%. Rates are higher for LTV over 80% or terms greater than 60 months. Terms up to 180 available. Must have FNCU checking account with direct deposit and automatic loan payment. Members without a checking account, direct deposit and automatic loan payment may receive a slightly higher rate (.25%). Payment example does not include amounts for taxes and insurance premiums, if applicable, the actual payment obligation will be greater. Limited time offer.