For many years, Pee Wee Penguin has been a part our youth savings accounts, encouraging young members to save and grow with the Credit Union. But Pee Wee Penguin has decided to move back home where it's colder, and to be with the rest of his family. He is happy to announce that Savvy the Sandhill Crane will be taking over as the mascot our youth savings accounts. Savvy is a perfect fit for savvy savers!
The Pee Wee savings account name will change to Savvy Saver savings account on July 1. No other changes will be made to the accounts, and no action is required.
The Savvy Saver account is for children ages 18 and under. Upon turning 19, the account will automatically switch to a regular savings account. All our savings accounts earn dividends, include free+ online/mobile banking and can be set up to receive automatic direct deposits.
Also, children through age 12 receive a birthday postcard, inviting them to stop in to choose a free birthday gift!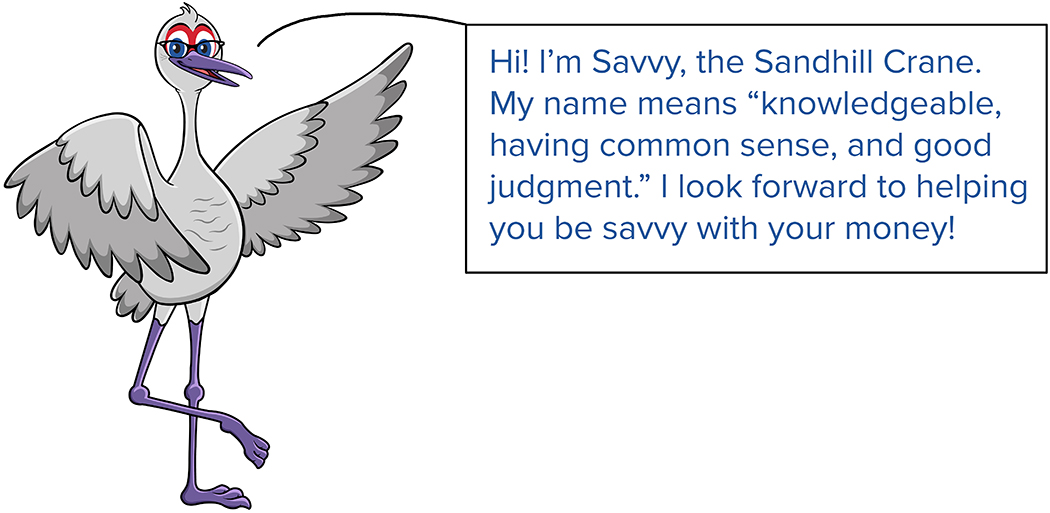 Parent/Guardian required as joint owner until age 19.
+ Text, data and other wireless carrier charges may apply.